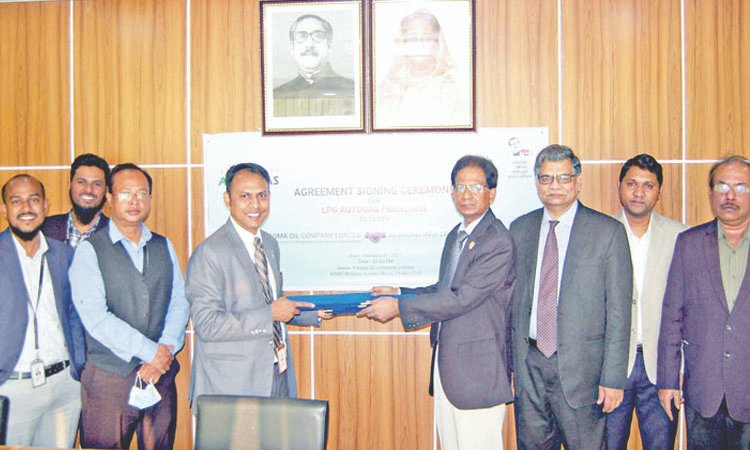 Bashundhara LP Gas Ltd has signed an agreement with state-run Padma Oil Company Ltd (POCL) to set up an autogas station and supply autogas to the registered POCL filling stations.
Under the agreement, both parties will work together to supply internationally recognized and safer autogas in Bangladesh as opposed to conventional fuel.
Managing Director of POCL Md Masudur Rahman and Bashundhara LP Gas Head of Sales Jakaria Jalal signed the agreement on behalf of their respective sides at POCL office in the capital, said a press release.
"We are happy to sign an agreement with POCL," Jakaria Jalal said, adding, "Through this agreement, Bashundhara LP Gas will be able to ensure rapid access to environmentally-friendly fuel for use in vehicles across the country."
He also highlighted the current LPG import, storage, cylinder manufacturing and supply capacity of Bashundhara LP Gas Ltd.
---