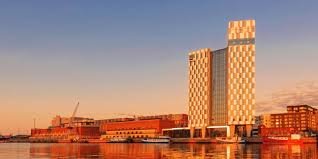 The ten teams selected for the final phase of Helsinki Energy Challenge have submitted their final competition entries. The finalist entries include many different proposals on how Helsinki can stop using coal for heat production as sustainably as possible by 2029.
The finalist teams were selected in November 2020, after which the teams participated in the co-creation phase of the challenge competition.
During co-creation phase, which included a 3-day intensive virtual boot camp, the teams received support and information to be able to develop their solutions further.
The final proposals include many different solutions to solve Helsinki's heating challenge. The proposals include diverse overall solutions, some of which make use of various heat sources and combine existing technologies in new ways.
The entries also include those that make use of new technology. Among the solutions, there are new approaches to heat storage and transfer, waste heat utilization, energy consumption control and consumer activation.
There are also non-technical innovations that enable the realization of future sustainable solutions and the combination of decentralized and centralized solutions.
---