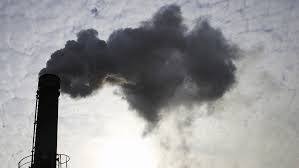 Particulate pollution cuts global life expectancy by nearly two years, said an analysis conducted by the Energy Policy Institute at the University of Chicago (EPIC).
Air pollution is a major threat to billions of people worldwide. Amid the global coronavirus pandemic researchers identified a correlation between Covid-19-related mortalities and air pollution.
Working unseen inside the human body particulate pollution has a more demolishing impact on life expectancy than communicable diseases like tuberculosis and HIV/AIDS, behavioral killers like cigarette smoking and even war.
A 2016 World Bank report said air pollution emerged as the deadliest form of pollution and fourth leading risk factor for premature deaths worldwide. Deaths caused by air pollution cost the global economy a staggering $225 billion.
WHO estimates show that in 2016, 600,000 children died from acute lower respiratory infections caused by polluted air.
In a report, the UN health agency also reveals that around 93 percent children under 15 breathe in polluted air every day.
Particulate pollution is a significant concern in Southeast Asia as nearly a quarter of the global population lives in four countries in South Asia that are among the world's most polluted countries: Bangladesh, India, Nepal and Pakistan.
People living in these countries could see their lives cut short by five years on average, after being exposed to pollution levels that are now 44 percent higher than they were two decades ago.
---