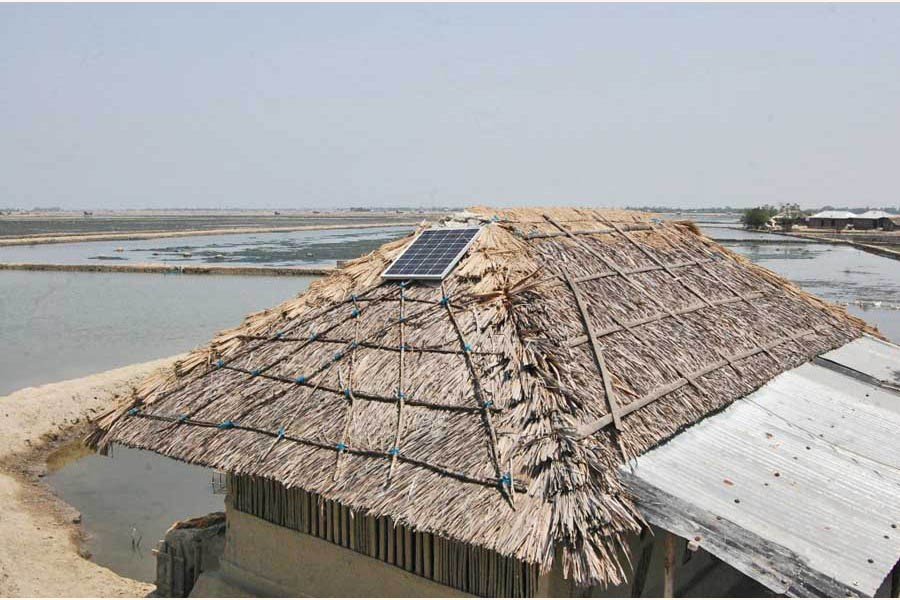 20th March 2020
EP Report
Solar power has appeared blessings for many char people in Rajshahi as it turns the dreams of the locals into reality by bringing changes to their living and livelihood conditions.
People living in many hard-to-reach villages on the banks of Padma River in Paba, Godagari and Bagha upazilas of Rajshahi and Sadar and Shibgonj upazilas of Chapainawabganj districts started to dream by using solar power.
Abu Kalam, a solar power user in Char Mazar Diar of Paba upazila, said he could not even think about electricity a decade ago. But now it has become a reality as the villagers can avail it.
He added his village has become illumined with uninterrupted electricity generated from solar panel. The power also brings many positive changes to living and livelihood condition of the villagers in many ways.
AVA Mini Grid Project introduced 594 solar panels with financial initiative of Infrastructure Development Company Limited (IDCOL) providing power supply to six villages.
At present, the panels are generating 148.5 kilowatts electricity and the villages are getting power through the distribution line. He said the villagers are enjoying the power supply facilities through prepaid card system and all of them are happy.
---