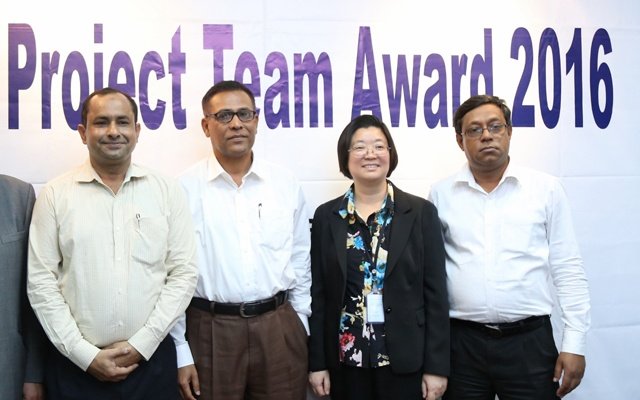 ADB has awarded three of its best performing project teams in Bangladesh as part of its efforts to promote efficient project implementation.
Cai Li, Deputy Country Director of the Asian Development Bank Bangladesh Resident Mission presented the awards for the year 2016 to the winning teams at a ceremony in Dhaka on 21 May evening.
Senior government officials, project directors of ADB-assisted projects, members of the winning project teams, and ADB staff attended the ceremony.
The winning project teams are Participatory Small Scale Water Resources Sector Project, executed by the Local Government Engineering Department; SASEC Railway Connectivity Akhaura-Laksam Double Track Project executed by the Bangladesh Railway; and, Power System Efficiency Improvement Project, Part A - Construction of Ashuganj 450 Megawatt Power Plant, executed by Ashuganj Power Station Company Ltd.
---
---