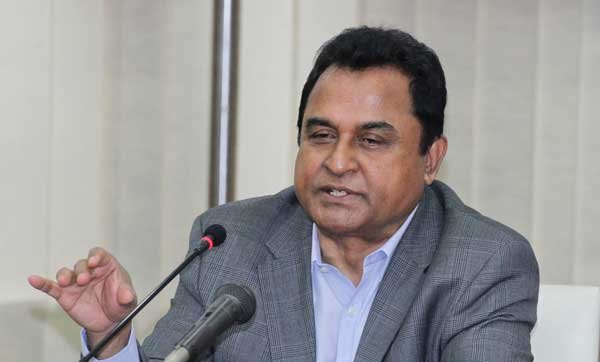 Planning Minister AHM Mustafa Kamal said recently the government will do everything for the development of the country.
"If required, we will bring down tax rates to zero per cent because we want to take the country ahead," said the planning minister and urged the business people to go for a massive investment in the country.
He claimed that the Gross Domestic Product (GDP) growth rate in the current fiscal was not fabricated or tampered one.
"There was no distortion in the GDP data. I know all the numbers. I have full confidence and trust on my departments," he said at a business dialogue organized by the Dhaka Chamber of Commerce and Industry (DCCI) recently with its president Abul Kasem Khan in the chair.
Mr Kamal was referring to doubts of some donor agencies and critics on Bangladesh's economic growth at a dialogue on 'Infrastructure of Bangladesh-priority areas SEZs, Ports and Roads' in Dhaka.
Businessmen, policymakers, development partners, and local and international lenders took part in the dialogue.
---
---