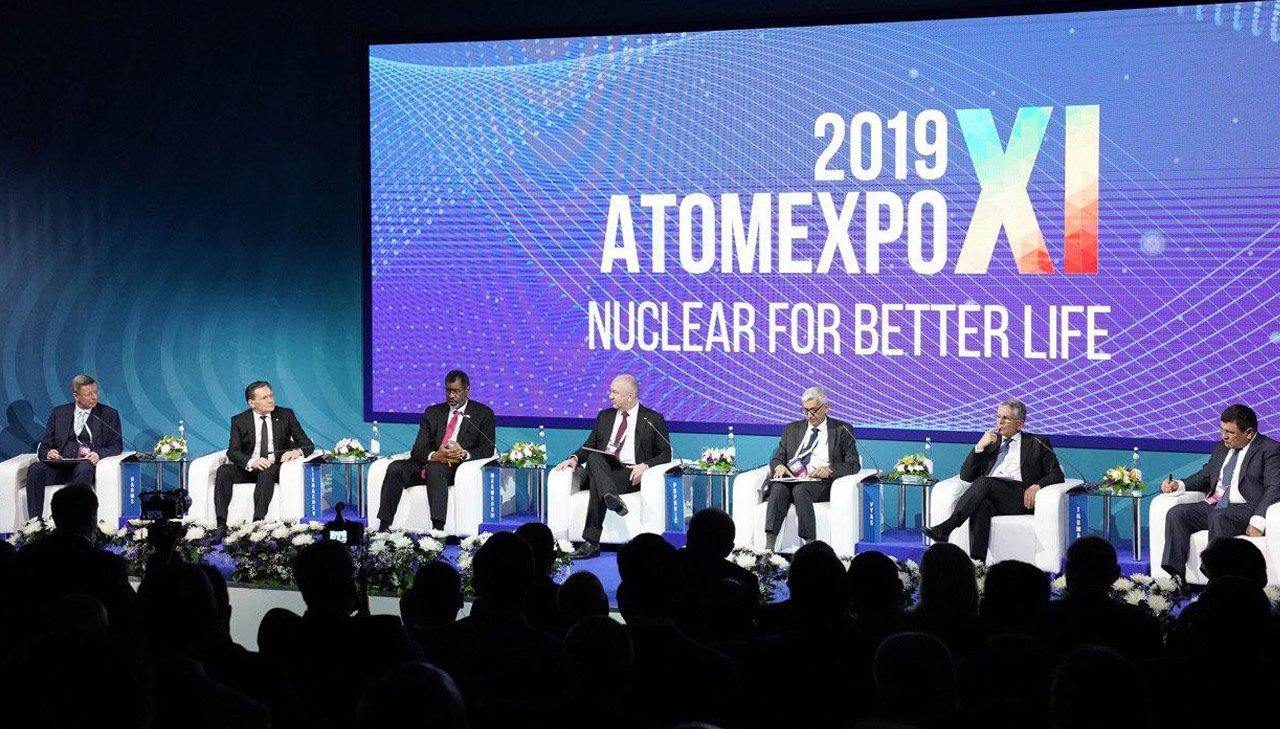 The 11th edition of the annual international forum on nuclear energy –ATOMEXPO 2019, organized by Russian state nuclear corporation Rosatom kicked off in the Russian resort city of Sochi today, April 15. This year the forum is organized with the theme "Nuclear for better life".
The two-day forum is participated by over 3,600 guests from 74 countries including Bangladesh. The Bangladesh delegation comprises officials from Ministry of Science and Technology, Bangladesh Atomic Energy Commission, nuclear experts and journalists among others. Qatar, Bahrain and Nicaragua are participating for the first time.
Russian president Vladimir Putin in a special address, published on the Kremlin's website welcoming the participants hoped, "ATOMEXPO 2019 would be held in a constructive atmosphere and contribute to resolving long-term tasks facing the nuclear industry." "Russia has traditionally had a powerful human, scientific and production potential in this field, actively participating in international cooperation and offering its partners high-quality, reliable, safe and environmentally friendly solutions.", the president added.
This year the participants will have a busy business program, which includes plenary sessions, roundtables, signing of various agreements. Forum participants and accredited media representatives will be able to attend 18 roundtables on various relevant aspects of nuclear technology development. These roundtables will provide a platform to discuss the application of nuclear technologies that open up new opportunities for the development of medicine, creation of unique materials, space exploration, exploration of the Arctic region, as well as strengthen the energy base of the economy.
Alexey Likhachev, General Director of Rosatom State Corporation in his speech at the opening ceremony said, "Peaceful atom is associated with all aims and goals of UN sustainable development program. This Forum will become a space for discussing newest technologies that will lay the basis for the future of our planet".
Gerassimos Thomas, Deputy DG for Energy, EU_Commission said, "Nuclear is essential to bridge the gap between the contribution of renewables and the EU's 2050 climate goals. Europe will reduce greenhouse gases by 45% by 2030, and by 60% by 2050. We need to decarbonize, and that's where I think nuclear comes in. In all of the pathways we have examined, Europe, as a whole, requires nuclear to cover a significant part of its electricity needs."
Last year, the forum brought together delegates and guests from 68 countries, with 39 agreements on cooperation and partnership, including commercial deals, signed on its sidelines.
---