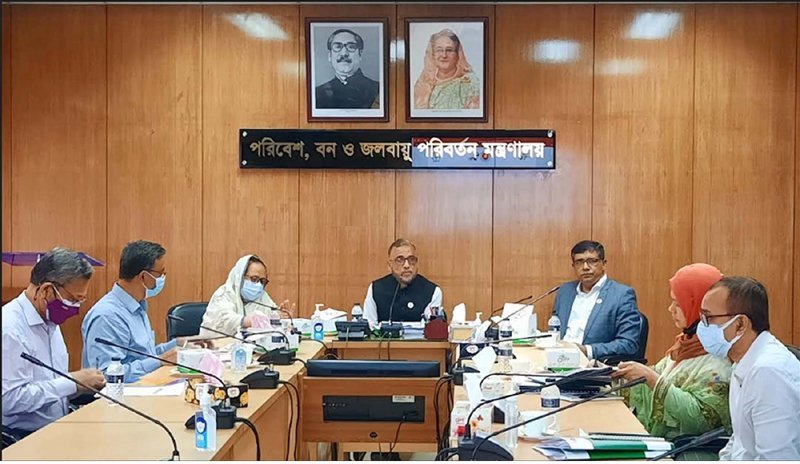 Dhaka, Oct 10, 2021 (BSS) - Environment, Forests and Climate Change Minister Md Shahab Uddin today said the government will improve the forest management ensuring the participation of locals in forest conservation under its the Sustainable Forest and Livelihood (SUFAL) Project.
Local people will be involved in preventing deforestation, including reducing direct dependence on forests, which will help increase forest coverage and create a conducive environment for the plant growth, he said.
It will also help increase the amount of green coverage to 24 percent from the current 22.37 percent in the country, he added.
The environment minister made the remarks while addressing the final meeting of the "Community Operations Manual" finalization under the SUFAL project held at the ministry's conference room here.
The meeting was attended, among others, by Deputy Minister for Environment, Forests and Climate Change Habibun Nahar, Environment Secretary Md Mostafa Kamal, Additional Secretary (Development) Ahmed Shamim Al Razi, Joint Secretary (Development) Zakia Afroz, Chief Conservator of Forests Md Amir Hossain Chowdhury and project director of SUFAL Project Govinda Roy.
---