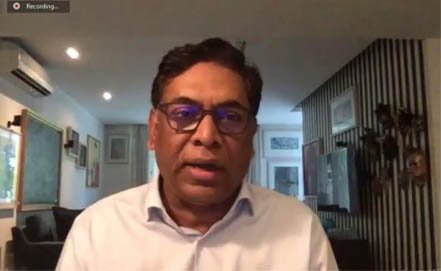 Dhaka, July 7, 2021 (BSS) – State Minister for Power, Energy and Mineral Resources Nasrul Hamid today said strengthening cyber security is a demand of time, as digital activities in the power division increased in the country.
"Activities of making the services easier should be continued. And the use of security gazette should be mandatory while working using digital means," he said while inaugurating virtually a training course as the chief guest.
Nasrul Hamid said all activities should be done digitally in the country. It is essential to implement ERP (Enterprise Resource Planning) as an initiative of ensuring paperless office.
"The power division and its subordinate departments initially implemented four modules and all possible works will gradually come under ERP," he added.
The state minister said the four modules, including human resource management system, fixed asset management system, procurement system and accounts and finance system are being implemented initially in power division.
Meanwhile, most of all information of modules was brought to live. And the remaining information will be seen finally in live by July 31, he said. Tech Vision, Microsoft, Technohaven and CSL are working jointly in the sector as consultants.
Power Secretary Md Habibur Rahman, Chairman Engineer Belayet Hossain, REB Chairman Major General (Retd) Moin Uddin, Director General of Power Cell Engineer Mohammad Hossain and Adviser of Tech Vision Rahmat Ullah Md Dastagir also spoke in the function.
---