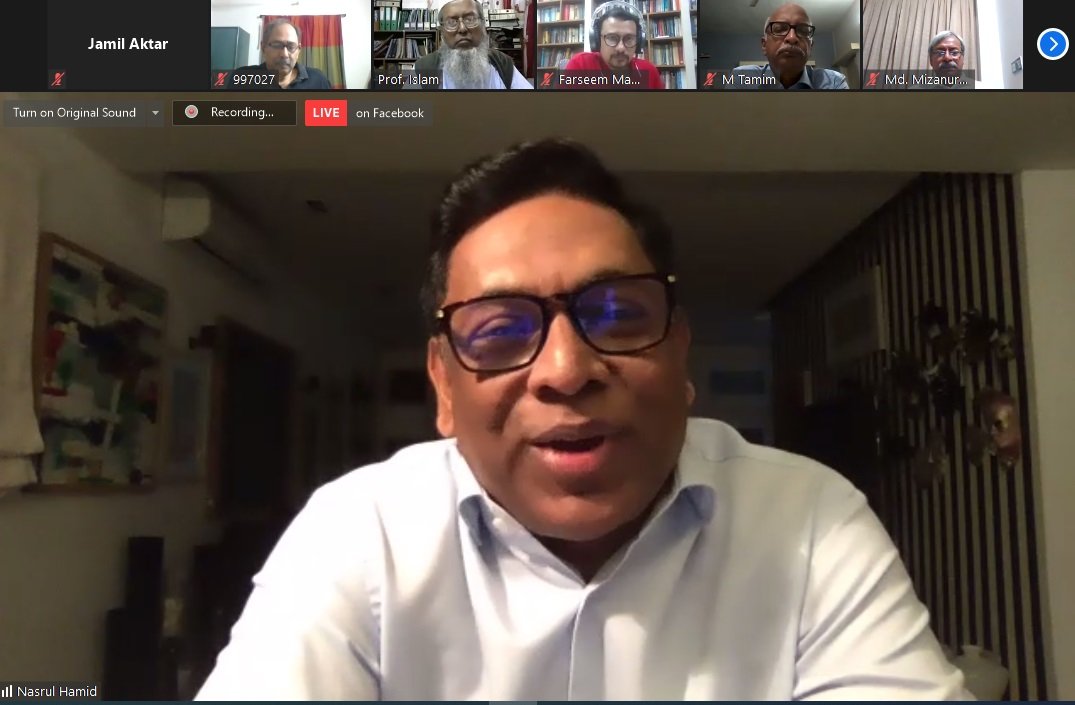 Dhaka, Nov 28, 2020 (UNB) - The Bangladesh Energy Regulatory Commission (Berc) has been asked to fix the price of liquefied petroleum gas (LPG).
State Minister for Power, Energy and Mineral Resources Nasrul Hamid has said this on Saturday while addressing a webinar on "Formulation of National Energy Policy."
The remarks came following complaints that some private companies are selling LPG at prices higher than they should have.
"We have requested Berc to regulate the LPG price and hope they will ensure this," Nasrul said at the seminar, organized by Bangladesh University of Engineering and Technology's Centre for Energy Studies.
"The government has moved to set up a land-based LPG terminal as consumption of this kind of gas is growing in the country. Also, LPG is now being imported through a floating terminal."
However, the government is now giving extra focus on the development of the renewable energy sector, Nasrul said.
"As Prime Minister Sheikh Hasina has become the chairman of the Climate Vulnerable Forum, we are giving special attention to the promotion of clean and green energy."
Also, Nasrul called on everyone to step forward to promote environment-friendly electric vehicles whose "efficiency level is very high."
---