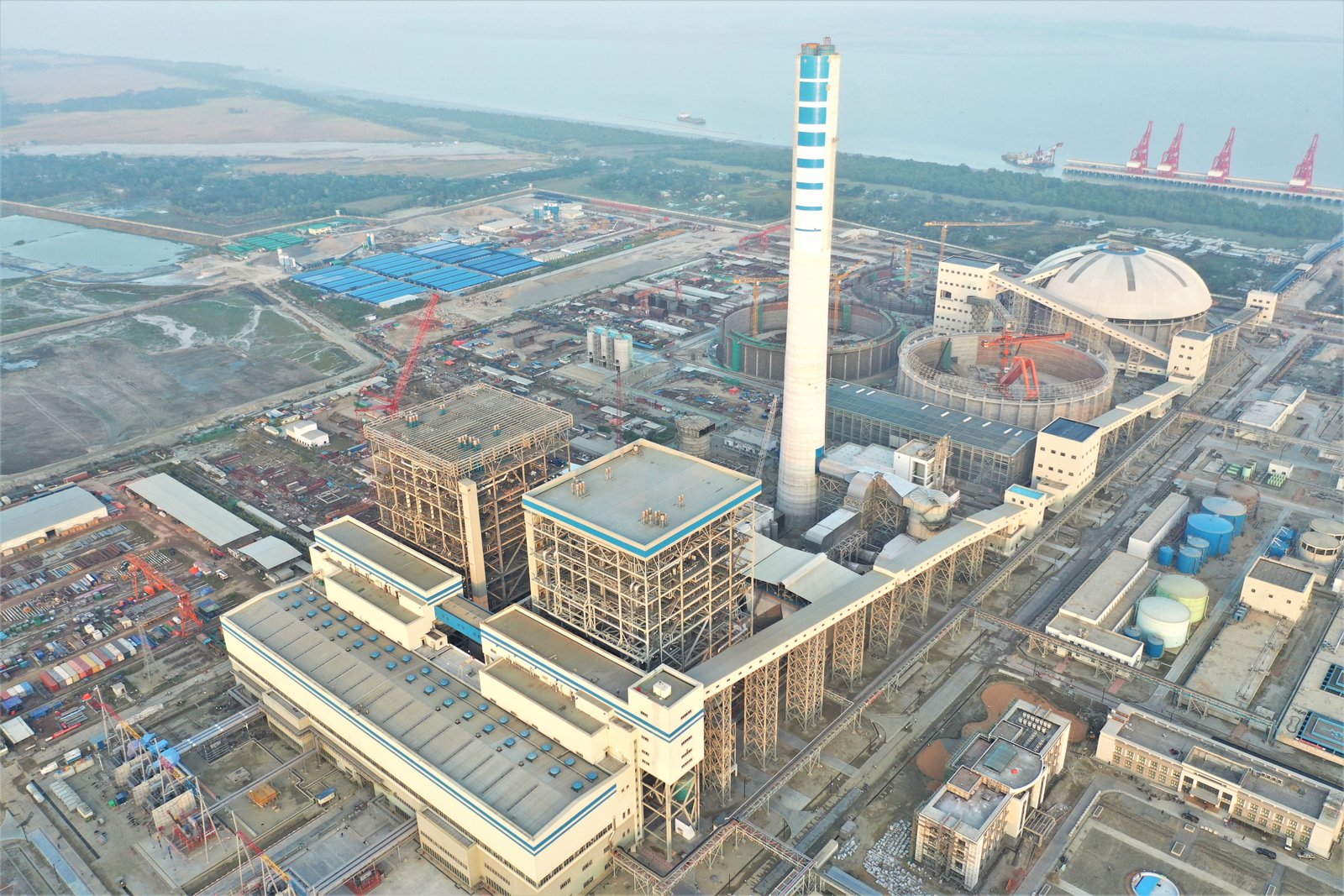 Payra coal based thermal power plant has begun generation experimentally today (Monday) through synchronizing with the national grid. Prime Minister Sheikh Hasina will open it formally at a convenient time.
Engr. A.M. Khurshedul Alam, CEO of Bangladesh-China Power Company (BCPCL) which is implementing the 1320 MW project, has confirmed that initially the plant has supplied 100 MW of electricity to the national grid from the 660MW first unit.
He said the plant has successfully started generating electricity. The production will now be increased in phases. He said, "PM will inaugurate the plant at her convenient schedule after returning home. Already, the matter has been reported to the Prime Minister."
Project Director Shah Abdul Mowla said, "The first unit of the Plant has been run for a while on Monday. We will run it again tomorrow (Tuesday). A small amount of electricity will be provided daily to the national grid, and then production will be increased gradually. Besides, the machinery will continue to operate during this month."
China-Bangladesh Friendship Company is implementing the 1,320 MW project, a government's priority project. The power station has two units. The first unit will generate 660 MW of electricity. The second unit of equal capacity will come into production by next May.
The construction of the Payra Power Plant started on 30 March 2016.
The Northwest Power Generation Company (NWPGCL) and the National Machinery Export and Import Corporation (CMC) of China are implementing the project under China-Bangladesh Friendship Company which was built to implement the project.
The Exim Bank of China has provided loan assistance of the plant, which is investing around US$ 2 billion.
---