3rd January 2022
EP Report
To create public interest in science and technology and to create awareness about the safety of nuclear technology and its versatile use, a specially branded passenger bus has started its journey from Dhaka on December 23.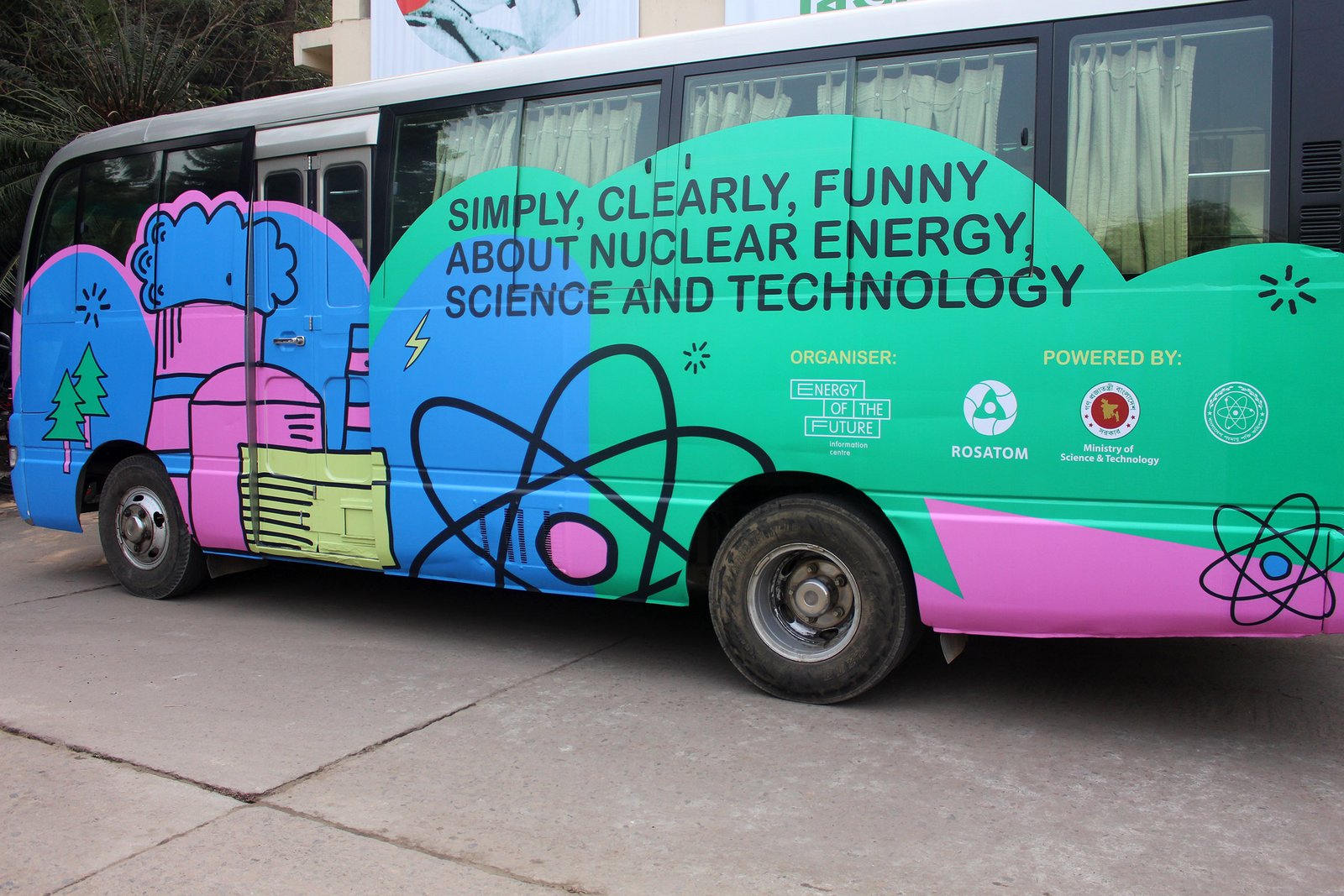 During the five-day tour, the bus traveled across nearly 20 districts of the country.
Information Center on Nuclear Energy in Dhaka (ICONE) hosted the tour supported by the Ministry of Science and Technology (MoST) Bangladesh, Bangladesh Atomic Energy Commission (BAEC) and Russian State Corporation ROSATOM.
Architect Yeafesh Osman, Minister for Science and Technology formally inaugurated the Nuclear Bus Tour at a ceremony held in front of NPP Bhaban in the city.
Dr. Md. Shawkat Akbar, Project Director, Construction of Rooppur Nuclear Power Plant Project and Managing Director of Nuclear Power Plant Company Bangladesh Ltd. (NPCBL), Alok Chakraborty, Chief Administrative Officer of Bangladesh Atomic Energy Commission were present.
---