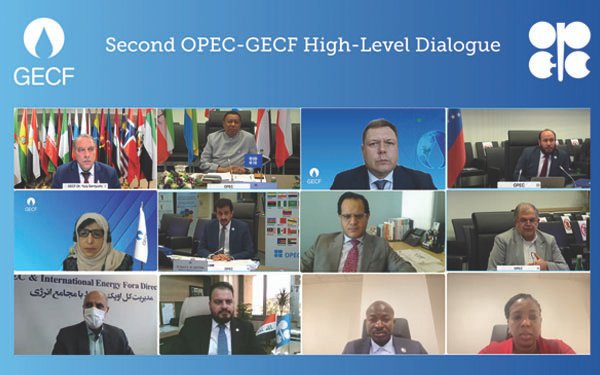 24th November 2021
EP Report
The Organization of the Petroleum Exporting Countries (OPEC) and the Gas Exporting Countries Forum (GECF) held the Second High-Level Meeting of the OPEC-GECF Energy Dialogue, hosted by the GECF on 27 October 2021 via videoconference.
The Meeting was co-chaired by Yury Sentyurin, GECF Secretary General, and Mohammad Sanusi Barkindo, OPEC Secretary General.
It noted the importance of crude oil and natural gas to the global economy and in meeting current and future energy demand, highlighting that both commodities will account for around half of the total global energy mix in the decades ahead.
"Together, OPEC and GECF can count on their respective competencies to ensure that the global economy heals after the devastation of coronavirus and that a reliable and secure energy supply serves humanity like never before," said Yury Sentyurin in his opening address.
In his remarks, the OPEC Secretary General highlighted the importance of the ongoing dialogue with the GECF, noting that it is crucial for the organizations of two vital energy sources to regularly cooperate and exchange views on pressing issues in the interest of global energy stability and sustainability.
---