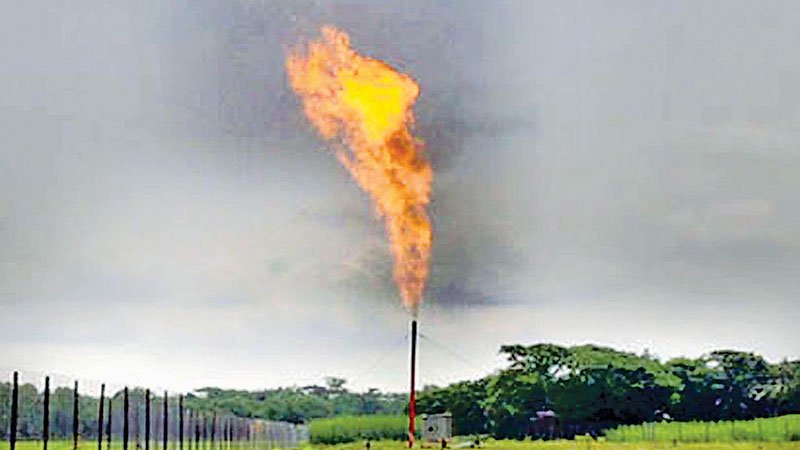 State-owned Bangladesh Petroleum Exploration and Production Company Ltd or Bapex has initiated work to bring new gas for consumption from the newly-discovered gas reserve at Srikail East -1.
It will acquire necessary land for building a seven-kilometer pipeline and road to add around 12-15 million cubic feet per day or mmcfd of natural gas to national gas grid, a senior Bapex official said.
This additional gas from new reserve will help meet the mounting natural gas demand across the country and ease import pressure on LNG or liquefied natural gas imports, he said.
Officials said Bapex discovered the presence of natural gas at around 3,055 meters depth from the surface while drilling an exploratory well at Srikail East -1, some seven kilometers away from the currently producing Srikail gas field.
Reserve of the newly found commercially viable structure is around 100 billion cubic feet, or Bcf, as per initial estimation.
There are a cumulative 16 meters of gas layer unto 3,071 meters depth at the new gas structure, located at village Pakhajipur of Bangora in Cumilla.
Bapex drilled some 3,482 meters from the surface to discover the new gas structure.
---