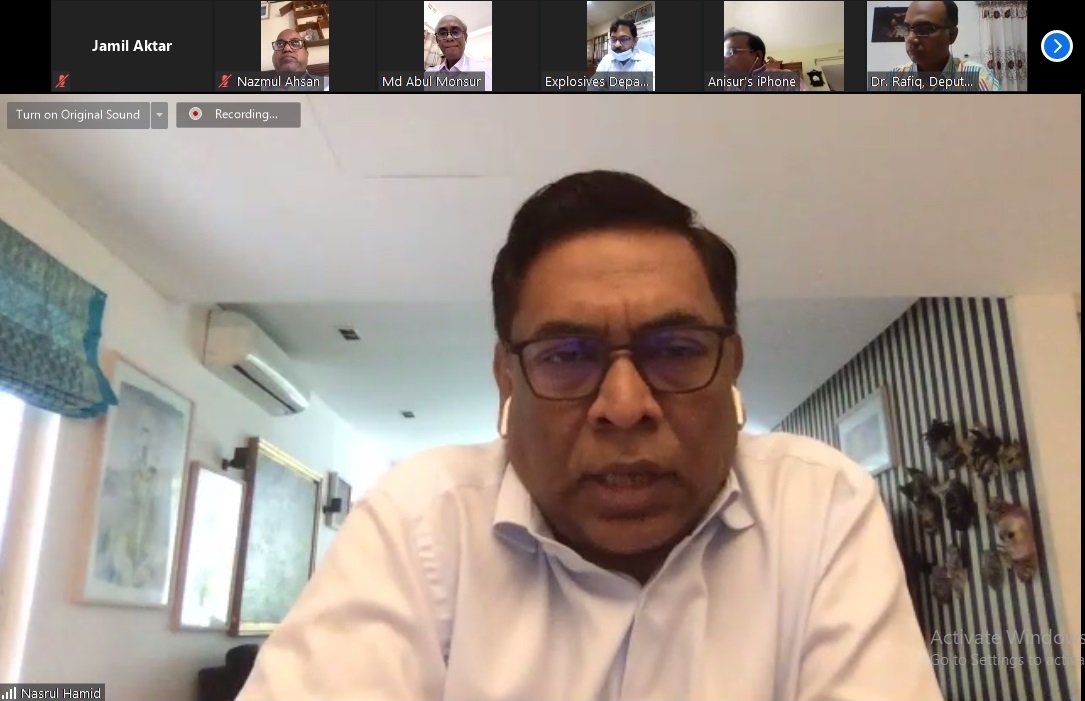 State Minister for Power, Energy and Mineral Resources Nasrul Hamid has directed the Department of Explosives (DE) to make it more public friendly by working with stakeholders.
"The DE should hold joint discussions, seminars, and symposiums with stakeholders who use explosive," he said at a meeting with officials of different subordinate bodies of the Energy and Mineral Division through videoconference from his home recently.
Chief Officials of the DE, Geological Survey of Bangladesh (GSB), Hydrocarbon Unit, and Mineral Resource Development Bureau took part in the virtual meeting.
The State Minister said the DE has to reach the users' manuals of explosives to their users as part of its campaign to make the people aware about deposit, use and transportations of the flammable chemicals.
---