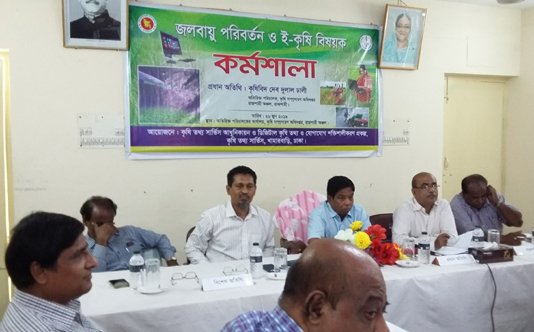 A daylong workshop was held recently amidst discussing and devising ways and means of protecting the agriculture from adverse impact of climate change after the best uses of modern information and communication technologies.
Agriculture Information Service (AIS) organized the workshop on 'Climate Change and e-agriculture' at conference hall of Additional Director of Department of Agriculture Extension (DAE). 'Agriculture Information Service Modernization and Digital Agriculture Information and Communication Strengthening Project' supported the programme.
The workshop was told that the farmers can avail any agriculture-related information after making a call at helpline number 16123 as currently it has been delivering information about agriculture, livestock and fisheries through mobile operators free of cost. In three technical sessions, were held in the workshop.
---