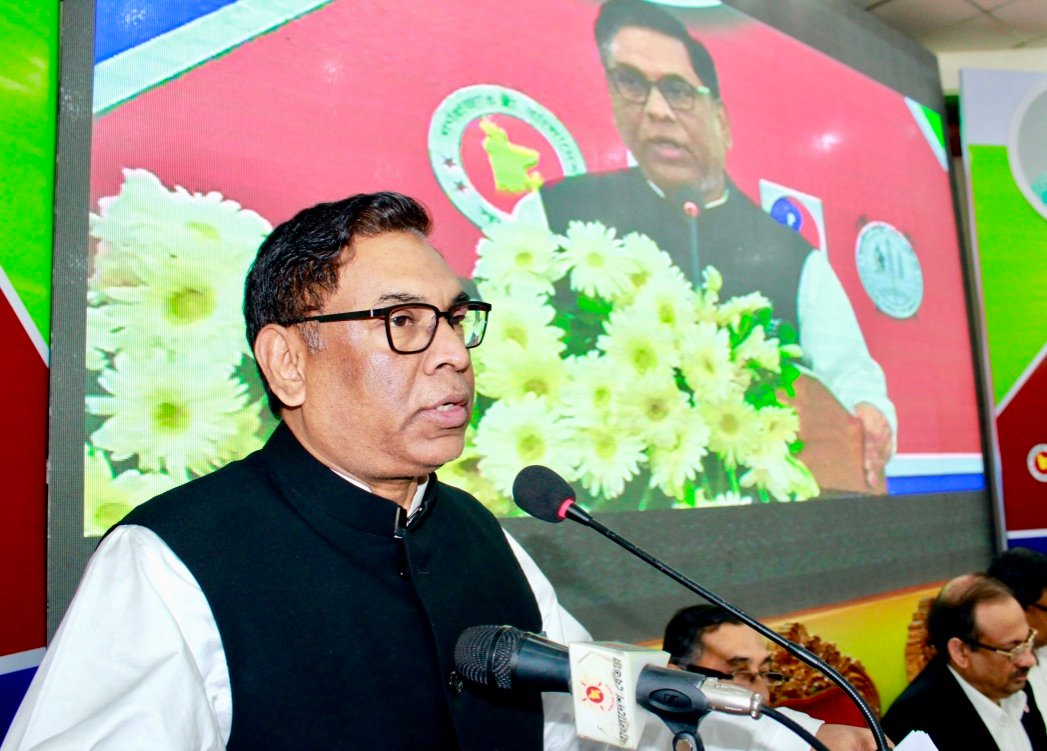 Dhaka, Aug 9 (UNB) - State Minister for Power, Energy and Mineral Resources Nasrul Hamid on Friday said the government is ensuring energy security coping up with the changed global scenario.
"Our main challenge is ensuring available energy at affordable cost. That's why we've been emphasising exploration of local gas and import of gas," he said at a seminar on energy security at Petrobangla Auditorium in the city.
The Energy and Mineral Resources Division organised the seminar to observe the National Energy Security Day in commemoration of the takeover of five gas fields from Shell by Father of the Nation Bangabandhu Sheikh Mujibur Rahman on March 9, 1975.
The function, with energy Secretary Abu Hena Mohammad Rahmatul Munim in the chair, was also addressed by Chairman of the Parliamentary Standing Committee on Power, Energy and Mineral Resources Shahiduzzaman Sarker, Bangladesh Petroleum Corporation chair Shamsur Rahman and Petrobangla Chairman Mohammad Ruhul Amin.
Petrobangla General Manager Shahnewaj Perez made a keynote presentation while Mollah Amzad Hossain and Sreda member Siddique Zobair took part in discussion as panelists. BUET's Professor Mahbubur Rahman and FERB Chairman Arun Karmaker also spoke in the second session of the seminar,
Nasrul Hamid said the government has been successfully tackling the challenge of the energy sector.
He said the use of modern technology and development of human resources in the energy sector will further enhance national energy security.
---