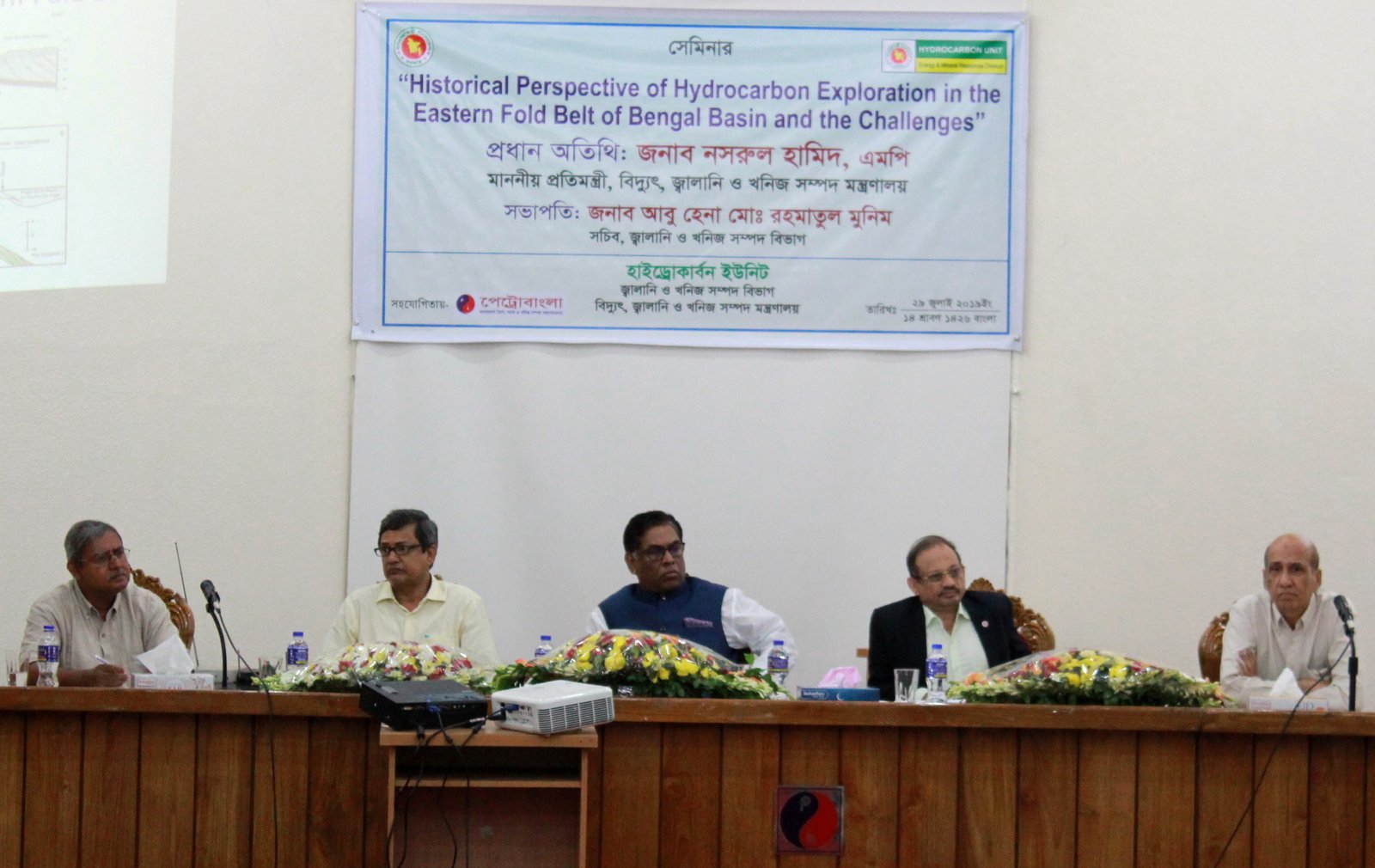 DHAKA, July 30, 2019 (BSS) – State Minister for Power, Energy and Mineral Resources Nasrul Hamid today said the government has undertaken more initiatives of research on extracting mineral resources.
"Within 2023, the government will dig seven wells for searching mineral resources, development of 14 wells and work over," he said this while addressing a "Historical Perspective of Hydrocarbon Exploration in the Eastern Fold Belt of Bengal Basin and the Challenges" seminar as the chief guest at Petro Centre in the city yesterday.
The state minister said activities of 2 Dimension (2D) /3 Dimension (3D) surveys are going underway. The economic Affairs Committee on Cabinet approved Draft onshore Model PSC 2019 and Draft offshore Model PSC 2019 on July 24.
Besides, working foreign companies, efforts for capacity building to BAPEX is underway. Associate Professor of Commonwealth University in Virginia Arif Mohiuddin presented the keynote paper.
Among others, Energy and Mineral Resources Division Secretary Abu Hena Md Rahmatul Muneem, Petrobangla chairman Ruhul Amin and Dhaka University Professor D M Aziz Hasan spoke at the seminar.
---