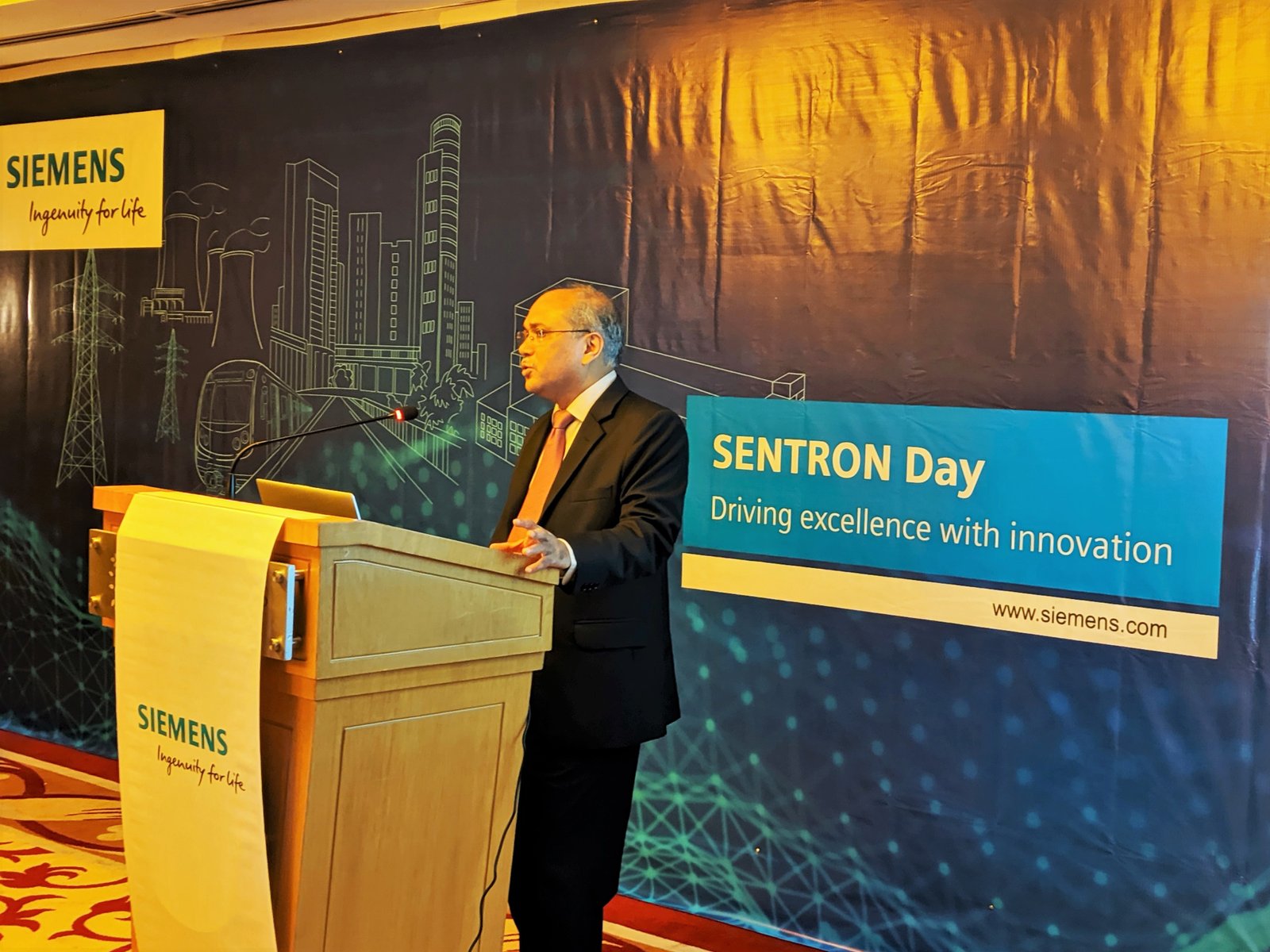 Dhaka, August 2, 2019 (PR) - Siemens Bangladesh Limited has organized a Seminar joined forces with Bangladeshi Electrical, Mechanical Consultants, Engineers and Panel Builders in their efforts for increasing the awareness on versatile, accurate, sustainable and customizable power supply with theme "SENTRON Day- Driving excellence with innovation"
The event, held in a Hotel in Dhaka, was kicked off with the keynote speech from Mr. Md. Hasmotuzzaman, CEO & MEP Consultant, Utility Professionals. He depicted Industry 4.0 revolution, smart operation facilities and effective smart city management; he concluded his speech with expectations from major technical partners to utilize vast human resources available in the country to achieve the development in IoT industry.
"It is important to make the Bangladeshi electrical engineering community aware of the importance of standard-compliant power monitoring systems and electrical installations to avoid accidents and massive losses to life and property," said Mr. Prabal Bose, CEO and Managing Director of Siemens Bangladesh. He also added that safety and efficiency is of utmost importance and therefore an adequate understanding of the proper concepts and knowledge about technology is necessary.
During the seminar, Siemens introduced an innovative solution for safe, efficient low-voltage electrical installation compliant to Global standards, SIMARIS the planning & design tool. "With the increasing complexity of electric power distribution systems, planning for industrial plants, infrastructure projects, and buildings at the design stage, have become vital to ensure robustness of the system is intact for its entire life cycle. Our innovative SIMARIS planning tool effectively support the planning process at the High voltage level smoothly integrating it with the Low Voltage design level to enable electrical system designers work more efficiently. This not only reduces time and expenditure for the overall planning of a power distribution system, but also saves hazards to Life and property due to unexplained errors arising out of time pressures in projects" explained Mr. Arunesh Singh, Head of Exports Business, Siemens Ltd. India
Siemens also introduced one of its latest offerings for Power factor improvement panels, energy management devices, and early detection of fire in electrical systems. This technology is a proven solution for detecting power wastages due to low power factor, and Fires hazards arising out of Short circuit faults, Current overloads, Leakage currents, Ground Faults and prevents electric fires by detecting them at a very early stage. It is recommended by IEC60947-2 & IEC 61008-1 standards.
Gearing the shift to IoT industries, Siemens offers the ultimate solution in the field of automation with required devices and effective software. Supporting such approach, precise solutions for fire safety and building management systems were also showcased in the event.
Power monitoring systems make energy flows transparent and thus provide a basis for boosting efficiency.
In addition to saving money by optimizing consumption, the systems also ensure higher reliability in infrastructure and industrial plants by monitoring power networks and power quality. At the same time, systematic power monitoring raises awareness of the amount of energy actually consumed. The power monitoring system from the Sentron portfolio provides a solid foundation for regular energy audits and an operational energy management system according to ISO 50001.
---