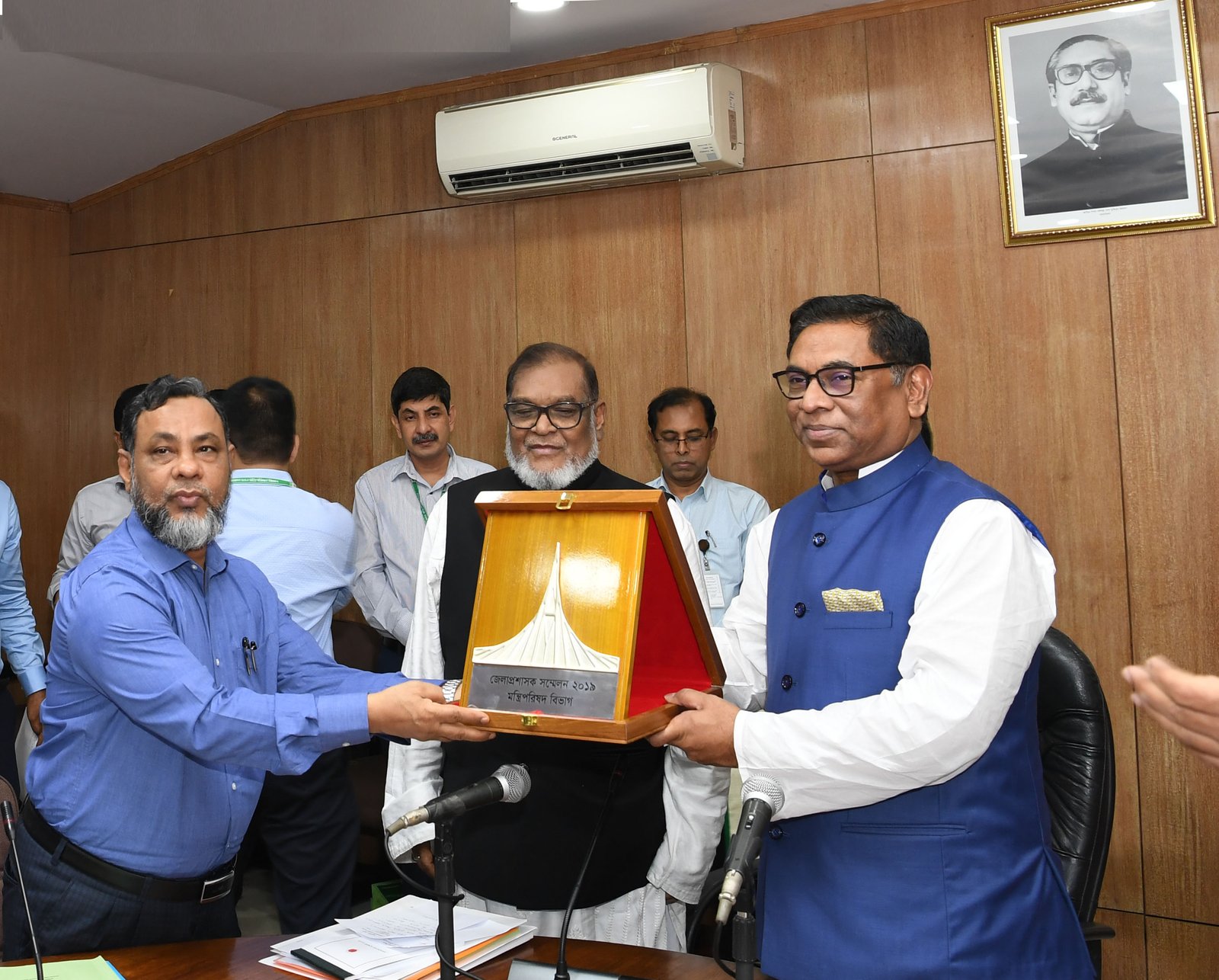 DHAKA, July 15, 2019 (BSS) – State Minister for Power, Energy and Mineral Resources Nasrul Hamid today urged Deputy Commissioners (DCs) to help the government for a planned development in the country by preparing upazila based master plan.
"Policy makers can take quick decision easily if proposals are taken at the field level," he said this while attending the ongoing DCs conference at Cabinet Division.
He urged DCs to refrain from sending proposals for setting up industries-factories in unplanned areas, adding, "The government will not provide gas and power connection to industries or factories at unplanned areas, except at economic zones or selected and planned areas."
"DCs have enough opportunities for implementation of innovated ideas and thoughts as well as expansion of those," the state minister said.
He, however, asked all DCs to remain more alert to give lease sand estate or mineral sand quarry and area selection, adding that the government would stop lease for stone quarry or issue of license in phases.
About problem of rural electricity under Bangladesh Rural Electrification Board (BREB), Nasrul said modern smart prepaid metres and planned load management would solve those problems.
The power division would hold a meeting with BREB and concerned officials soon, he said, adding that DCs can contribute more for waste management.
The state minister thanked the Deputy Commissioners for their significant contribution as the power division was the first to implement the Annual Performance Agreement (APA) and the Energy and Mineral Resources Division was third this year.
Power division secretary Dr Ahmed Kaikaus, energy and mineral resources division secretary Abu Hena M Rahmatul Munim were present at the conference.
---