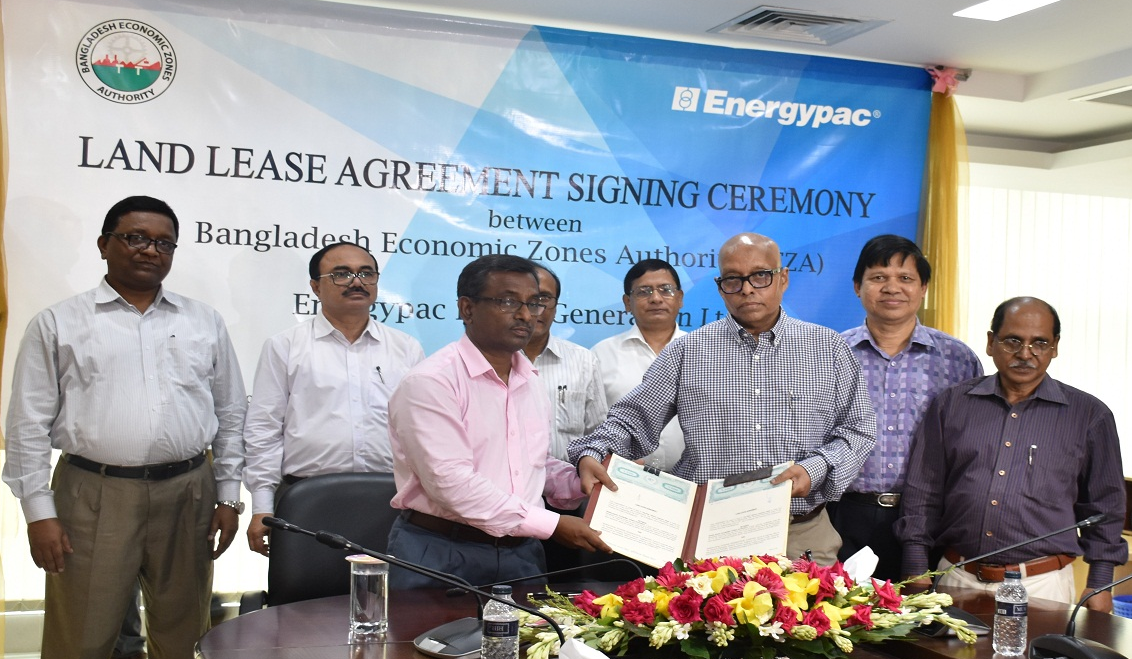 Dhaka, Jun 11 (UNB) - Energypac Power Generation Limited (EPGL), a subsidiary of Energypac, on Tuesday signed an agreement with Bangladesh Economic Zones Authority (BEZA) to set up a steel manufacturing industry in Mirsarai Economic Zone in Chattogram.
As per the agreement, BEZA will provide some 33 acres of land to the EPGL under a provision of lease to facilitate the project which will mainly produce shipping containers.
BEZA will lease EPGL a piece of land at Bangabandhu Industrial City, Mirsarai Economic Zone for Energypac Steel Limited — a project which will draw a total investment of Tk 3,989 million from EPGL, said a press release of Energypac.
It mentioned that once completed, Energypac Steel Ltd will specialise in steel processing and manufacturing shipping containers, enhancing the capacity of Energypac alongside bringing in further excellence in steel engineering.
BEZA Executive Chairman (Secretary) Paban Chowdhury, BEZA executive members Md Harunur Rashid and Mohammed Ayub and Chairman of EPGL Engineer Rabiul Alam were present at the signing ceremony at BEZA Office.
Mohammed Ayub and Engineer Robiul Alam signed the agreement on behalf of their respective organisations.
Talking about the project, Robiul said, "As a local player, Energypac has already made a good investment in the country's energy and engineering sector, opening up new business opportunities and creating employment.
"We believe, this is a timely investment which has immense possibilities as Bangladesh is setting examples in maintaining consistent economic growth over the past decade."
He thanked the BEZA authority for the land allocation and overall support to the local business house.
---