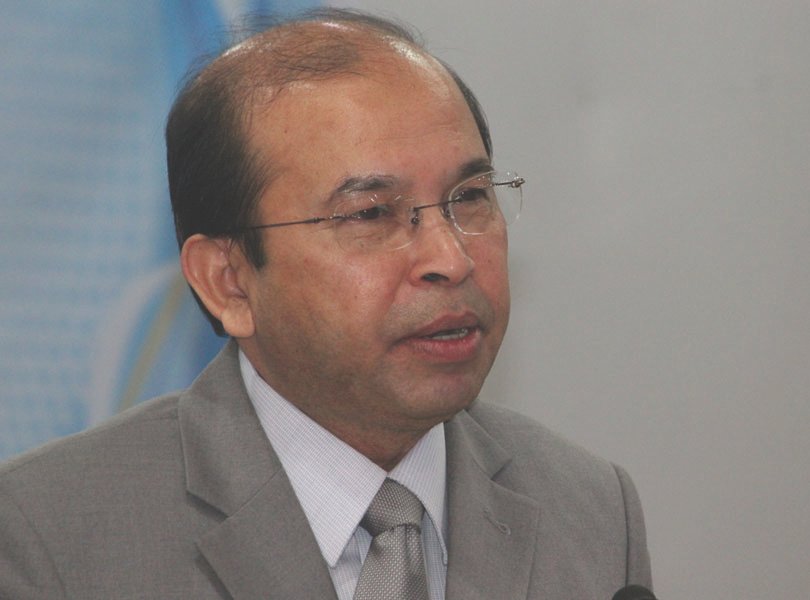 Dhaka, May 6th (UNB) – Bangladesh Energy Regulatory Commission (BERC) Chairman Monwar Islam has been elected as the chairman of South Asia Forum for Infrastructure Regulations (SAFIR), a regional body of the energy regulators of South Asian nations.
The 17th meeting of the executive committee of the SAFIR, held in New Delhi of India, elected him for next 2 years (2019-20), said a press release of BERC.
The chairmen of energy regulatory bodies of Bangladesh, India, Bhutan and Sri Lanka participated in the meeting which discussed different issues to strengthen the energy regulatory bodies for cooperation among the energy sectors of South Asian nations.
Before the meeting of the SAFIR, a seminar was held by USAID-South Asia Regional Initiative ISARI/E and U.S. Department of Commerce-Commercial Law Development Programme (CLDP) on April 25-26 on Power Pool Governance and Interconnection.
Representatives from different countries including Bangladesh, India, Bhutan, Bahrain, Nepal, Sri Lanka, Saudi Arabia and USA participated in the seminar.
Papers were presented in the seminar on History and Current Status of India's Proposed Guidelines on Import and Export of Electricity; Regional Market Integration and Economic Growth: Global Outlook; Experience of Gulf Cooperation Council Interconnection Authority (GCCIAI in Developing Gulf Cooperation Council IGCCI Regional Electricity Market; and Harmonizing Procurement & Financing Cross-Border Interconnections.
---