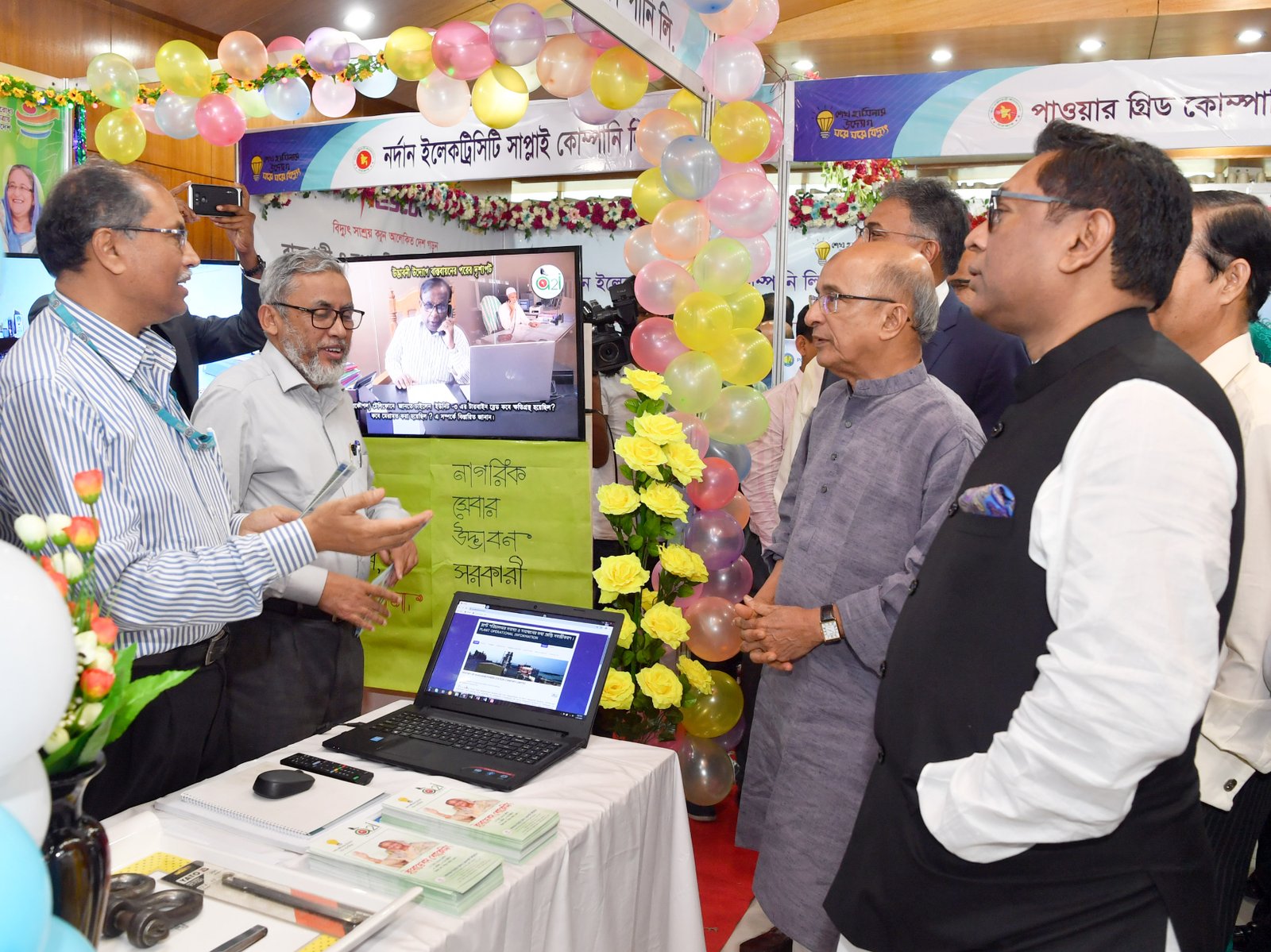 Dhaka, April 10, 2019 (EP) - State Minister for Power, Energy and Mineral Resources Nasrul Hamid today (Wednesday) instructed all local power distribution companies to establish a dedicated cell to better customer care services.
He, however, pointed out that the organograms of the companies do not have the provision for forming such unit despite being service providing organizations.
Nasrul Hamid was addressing the closing ceremony of a program titled 'Innovation Showcasing-2019' organized by the Power Division.
He emphasized on adopting the updated technologies to save time and energy as well as improving customer services since global technologies are getting modernized fast.
Eleven distribution and utility service providers showcased some 25 innovative ideas at the program. The speakers appreciated ideas like "Alor Feriwala" generated and being implemented by Bangladesh Rural Electrification Board (BREB).
They also praised the Sustainable and Renewable Energy Development Authority (SREDA) for developing the model of efficient and environment-friendly "improved cook stove".
At the closing session, Power Division's Additional Secretary (Administration) and Chief Innovation Officer Maksuda Khatun made a power-point presentation on the showcasing. She said that all the utility and distribution companies are working hard on upgrading the customer service quality.
Power Division, Bangladesh Power Development Board, Bangladesh Rural Electrification Board, Sustainable and Renewable Energy Development Authority, Dhaka Power Distribution Company Ltd, Dhaka Electric Supply Company Ltd, West Zone Power Distribution Company Ltd, Power Grid Company of Bangladesh Ltd, North-West Power Generation Company Ltd, Rural Power Company Ltd and Ashuganj Power Station Company Ltd participated the exposition with their innovative ideas.
Prime Minister's Energy Advisor Tawfiq-e-Elahi Chowdhury, Power Secretary Ahmad Kaikaus, Senior Secretary of Cabinet Division Shamsul Arefin, among others, spoke at the closing ceremony.
---