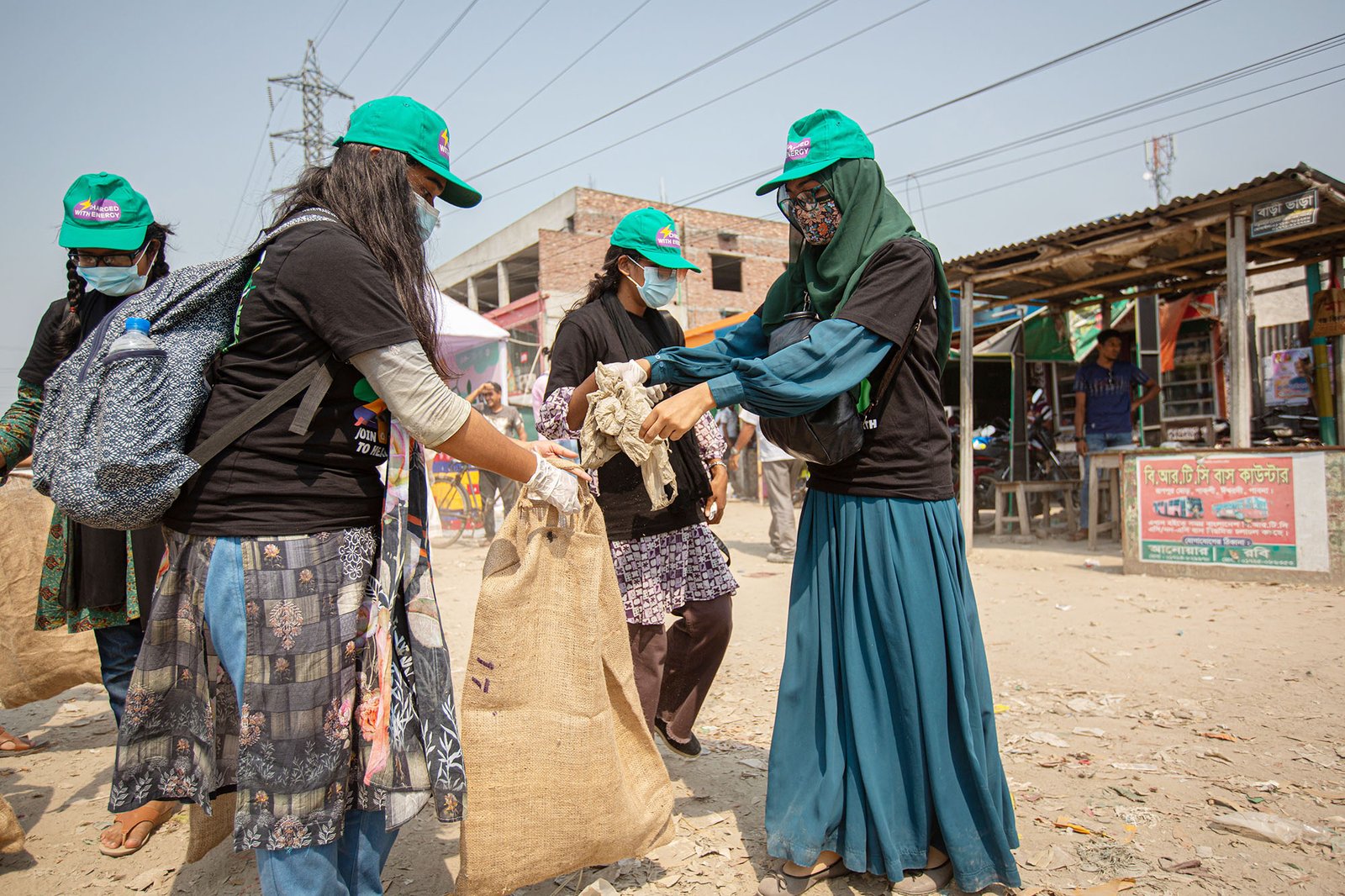 In observance of the golden jubilee of World Environment Day, Rosatom State Corporation of Russia in association with the Bangladesh Atomic Energy Commission (BAEC) conducted a 3-day long (June 5-7) public awareness campaign at the Rooppur Nuclear Power Plant construction region in the district of Pabna. This year the theme of the Day was #BeatPlasticPollution.
The campaign included mass awareness activities, educational sessions, voluntary clean-up drives by local students, and an exhibition of Monsters made of used plastic bottles and bags among others. The idea of responsible use of plastic and its recycling was at the core of all activities.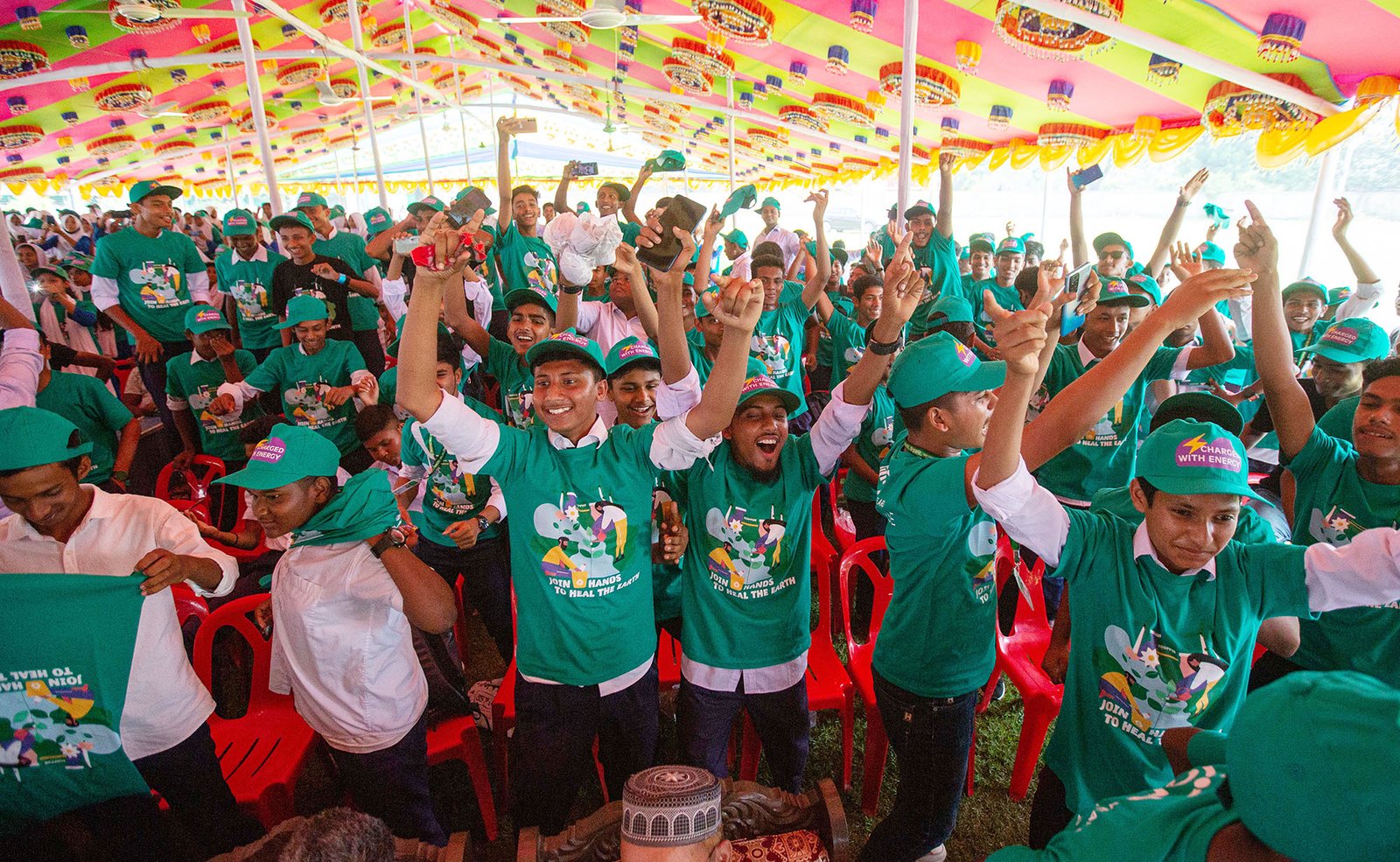 The campaign began with a ceremony at the sports ground of Dashuria M. M. High School, Ishwardi on June 5 morning which was attended by over 600 students.
Speaking on the occasion Nina Dementsova, Head of Communications, Atomstroyexport (Rosatom Engineering Division, the General Designer and Contractor of Rooppur NPP construction) said, "Plastic has become a part of our lives. We do not think about the threats it is posing to our lives, by causing tremendous damage to the environment. Plastic has been accumulated in such a quantity that makes nature cry for help."
"Plastic is a terrible waste that inflicts harm to the environment and the climate. If we are at least aware of this, we can protect ourselves from the consequences. Throwing garbage where it is supposed to be will actually be a good way to protect ourselves," suggested Khondakar Arifuzzaman, Associate Professor of Geography and Environment at the Pabna University of Science and Technology.
"To maintain an environment free of pollution, waste management is a crucial issue and the initiatives taken by Rosatom to raise awareness in this regard should continue. The nuclear power plant at Rooppur will not only help meet our electricity needs, but it will also have a significant positive social impact," opined Md. Moniruzzaman, Deputy Manager of Rooppur NPP.
The ceremony was followed by a cleaning-up of the schoolyard and surrounding areas by over 500 students. The students put their colored handprints on a canvas termed 'Knowledge Tree' symbolizing their renewed commitment to a pollution-free environment.
To create public awareness about the damaging role of thrown-away plastic items Garbage Monsters were installed at Ishwardi Pourashava office premises. These monsters were made from used plastic items voluntarily contributed by the local people.
Rupam Roy, an artist and the main designer of the project said, "In recent decades, humanity has been threatened by a real monster, i.e. plastic, which inflicts damage to the environment. We tried to direct attention to this new threat with sculptures made from plastic waste. We are very pleased that local residents have appreciated our initiative and expressed their readiness to join our plastic waste purge campaign".
Clean-up programs were arranged at the Pabna University of Science and Technology by its students. The students then participated in several open-air educational workshops for the local people and Rooppur NPP staff at the Rooppur circle. The students and local volunteers took part in a cleaning program in the adjacent areas.
The festival ended with a tour of the Adnan PSF Industries (plastic recycling factory) at Ishwardi EPZ on June 7 for the local students. They were briefed on the benefits of plastic recycling for the environment and of nuclear energy in achieving Sustainable Development Goals.
Rosatom is actively promoting a campaign dedicated to the disposal and recycling of waste, elimination of landfills, preservation of forests and water bodies, reduction of emissions into the atmosphere, and environmental education both in Russia and in other countries of its business operations. In Russia, considerable attention is focused on developing and implementing new technologies aimed to protect the environment; these technologies are also being extended to foreign projects like the Rooppur plant.
---