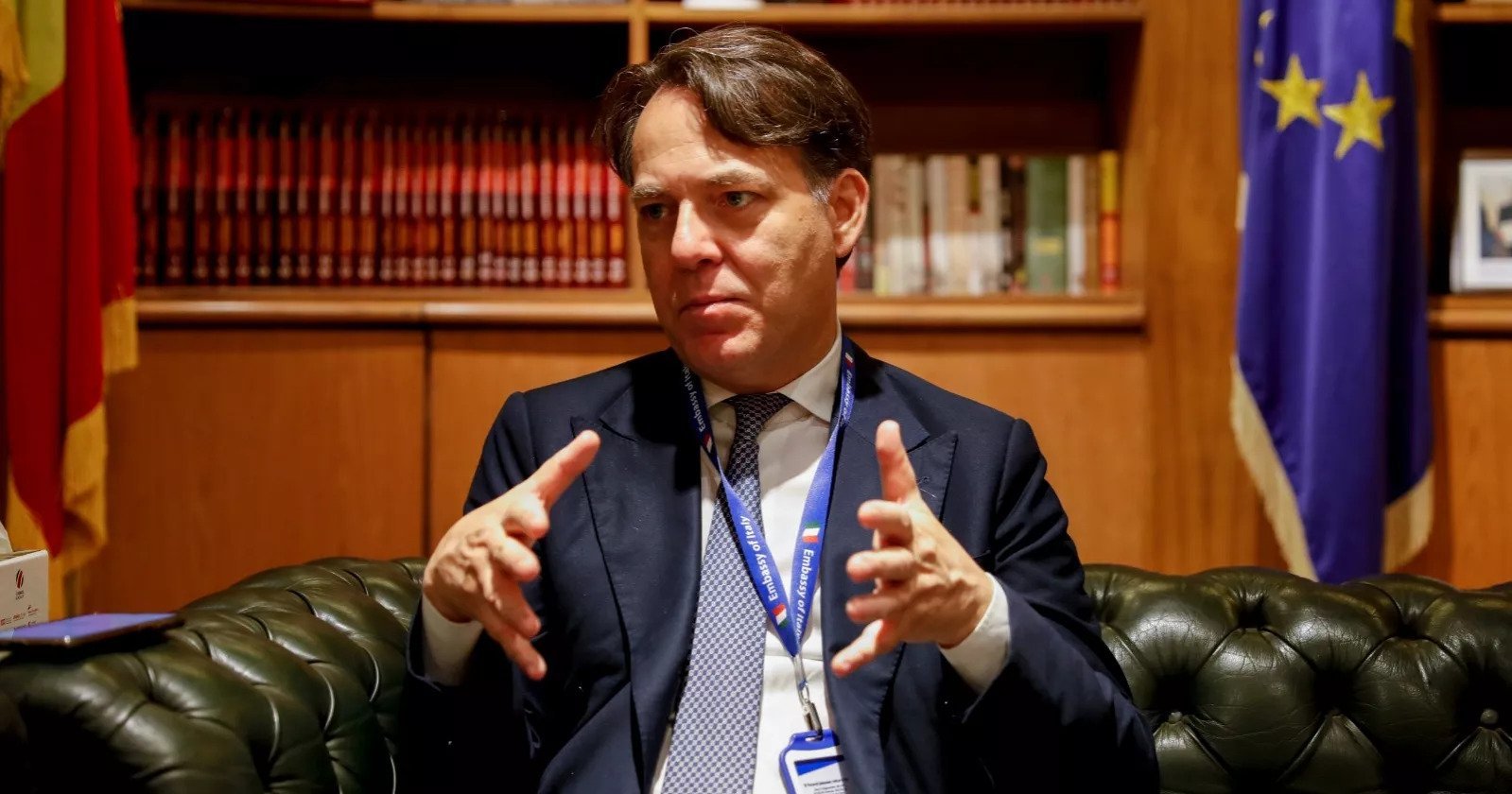 AKM Moinuddin, UNB
Italian Ambassador to Bangladesh Enrico Nunziata has said his country is interested in a long-term agreement with Bangladesh to supply LNG though the current situation in Europe allows collaboration on a short term basis.
"Of course, we are much more interested in a long-term agreement. The situation in Europe is a bit changed now. For the time being only, it is a possibility of collaboration in the short term," he told UNB in an interview.
The ambassador said his country wants to participate in energy sector cooperation and their company, ENI, is already shortlisted by Petrobangla for selling the LNG (liquefied natural gas) in private market.
"We have worked a lot on that in Italy. So we have already some other sources of supply that can substitute the supply that we use quite from Russia. So when this will be again at a certain level, of course, we can start to export LNG in other markets," he said.
Regarding Italy's interest in offshore exploration, ambassador Nunziata said, "Yes, there are discussions but these are still at a level of proposal. We have to carry on with these discussions and see what will be the possibility there."
---