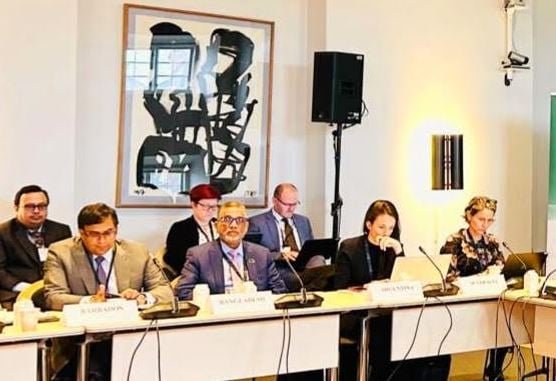 DHAKA, March 21, 2022 (BSS) - Environment, Forest and Climate Change Minister Md Shahab Uddin today urged the developed countries to take urgent and ambitious actions to reduce greenhouse gas (GHG) emission and provide financial and technical supports to vulnerable countries to help address the adverse impacts of climate change.
He made the call while addressing the breakout session on Loss and Damage in the first Copenhagen Climate Ministerial held at Eigtveds Pakhus in Copenhagen of Denmark, according to a message received here.
Shahab Uddin said the government of Bangladesh reiterates its commitment to working with all to address the loss and damage caused by climate change.
He said Bangladesh welcomes the decisions taken at COP27 regarding the operationalization of the Santiago Network, and the establishment of the loss and damage financing arrangement.
"We believe that these decisions are critical steps in addressing the impacts of climate change in vulnerable countries like Bangladesh," the Bangladesh minister said.
He said the operationalization of the new funding arrangements could be similar to that of Green Climate Fund (GCF) or Adaptation Fund, ensuring provision for more representation from vulnerable developing countries.
The sources of the new fund for loss and damage should be 'new' and 'additional,' including from innovative sources, and should not divert resources from adaptation, Shahab Uddin said.
He said Bangladesh also recognizes the importance of mobilizing financial resources to address loss and damage.
"We believe that the loss and damage financing arrangement should prioritize the needs of the most vulnerable countries, including LDCs and SIDS, and provide timely and adequate financial support for addressing loss and damage," he said.
---