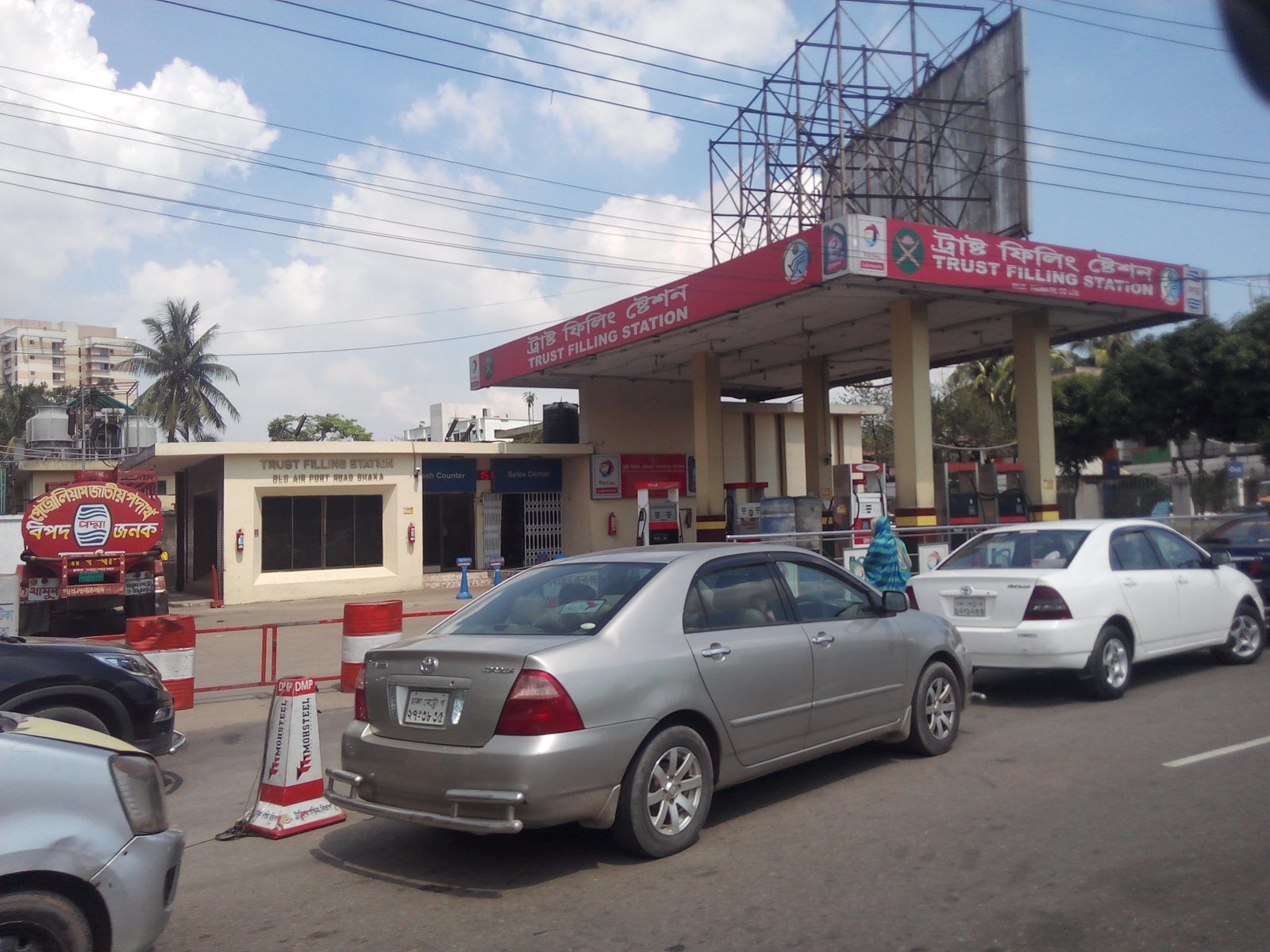 Even as people are grappling with rising inflation amid the Russia-Ukraine war, the Bangladesh government has raised fuel oil prices by a huge margin, citing a global hike. Report BDNews24.com.
The prices of diesel and kerosene have been increased by 42.5 percent to Tk 114 per liter.
Petrol prices have been fixed at Tk 130 a liter, a 51.16 percent jump.
Octane will cost Tk 135, or 51.68 percent higher than the current rate.
The decisions will be effective from Friday midnight, the power, energy and mineral resources ministry said in a notice.
Many refuelling stations stopped selling oil immediately after the announcement. Sahil Filling Station and Sohrab Service Station in Dhaka's Kalyanpur were among those stations.
Khaleque Service Station slowed down the sales after the announcement with hundreds of vehicles lining up for oil.
Some enraged customers started calling the police. A worker at Sahil filling station claimed they ran out of oil.
Earlier on Friday, State Minister for Power, Energy and Mineral Resources said the government would raise the prices. He said it would try to keep the prices at a tolerable level, taking into consideration the effects of the price rises on people.
"We will make the adjustments regularly, if necessary. If global prices decrease, domestic prices will go down at the same rate."
Nasrul said the government suffers losses whenever fuel oil prices rise above $70 per barrel in the global market as it subsidizes the prices to keep the cost of living down. Global oil prices have been hovering around $100 per barrel for several months.
Noting that the state-run Bangladesh Petroleum Corporation suffered Tk 80 billion losses due to the global oil price hike, he said, "I think we should need an adjustment to the global market to avoid huge losses. Everyone in the developed world has made adjustments while we've sat idle."
He also said the government would continue subsidies for diesel in the agriculture sector.
Most of the fuel oil imported by Bangladesh is used in the transport sector. Nasrul said a price hike would not affect the costs in the sector much.
Bus fare may increase by Tk 1 or 2 per kilometer after the fuel price rise, according to him.
He said they were thinking about discussing the issue with road and water transport authorities, and transport owners.
---