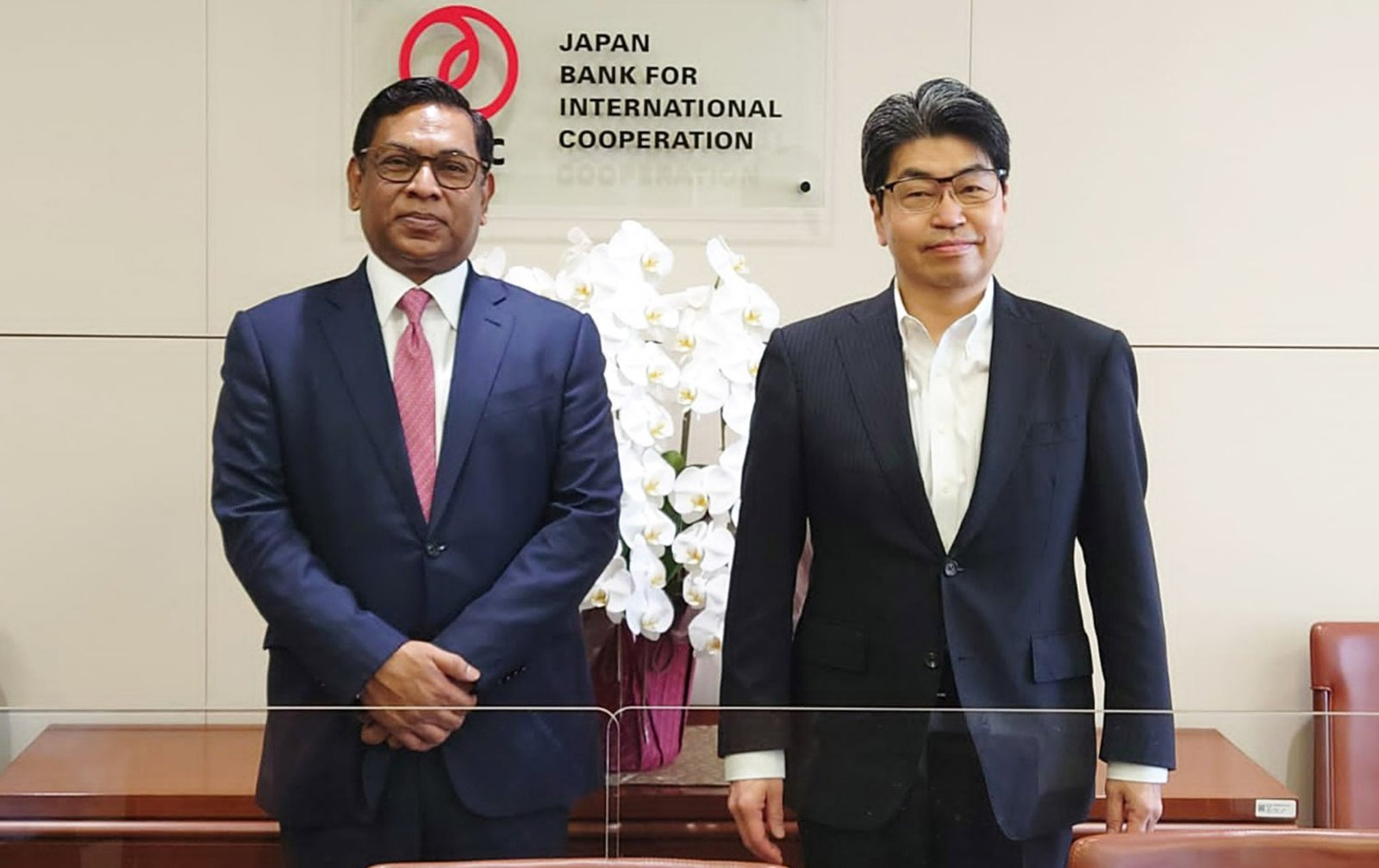 Nasrul Hamid state minister of Power, discussed about Energy and Power sector investment with a courtesy meeting with Hayshi Nobomitsu, Governor Japan Bank for International Cooperation (JBIC) at JBIC head on today. They discussed about matters of mutual interest during the meeting.
JBIC Governor expressing their interest in financing for the new projects suggested for making the process simpler. The interest for investment by the Japanese Companies and business community is increasing. He assured that the Japanese investment in Bangladesh will definitely grow with time.
Explaining the areas of investment state minister observed that JBIC should have an office in Bangladesh. There are opportunities for investment in power generation, transmission, distribution, underground distribution system GIS Sub Stations, Transmission lines to isolated Chars and remote areas. Smart meter, floating solar plants, energy from waste, wind energy, solar grid, higher frequency power distribution segments. We always welcome utilization of advanced technologies. Investment and financing in in Gas meter, repowering of Haripur project, some combined cycle power plants, LNG terminal, LNG based power plants, Renewable Energy was also discussed.
It merits mentioning that MOU between MPEMR Bangladesh and JBIC Japan was concluded on 17 December 2020. The essence of the agreement is financing in energy and power infrastructure development projects. Under the ambient of the MOU investment and financing in LNG and gas value chain, renewable energy, hydro projects, enhancing energy efficiency, power transmission and distribution segment, energy from wastes are also included.
---