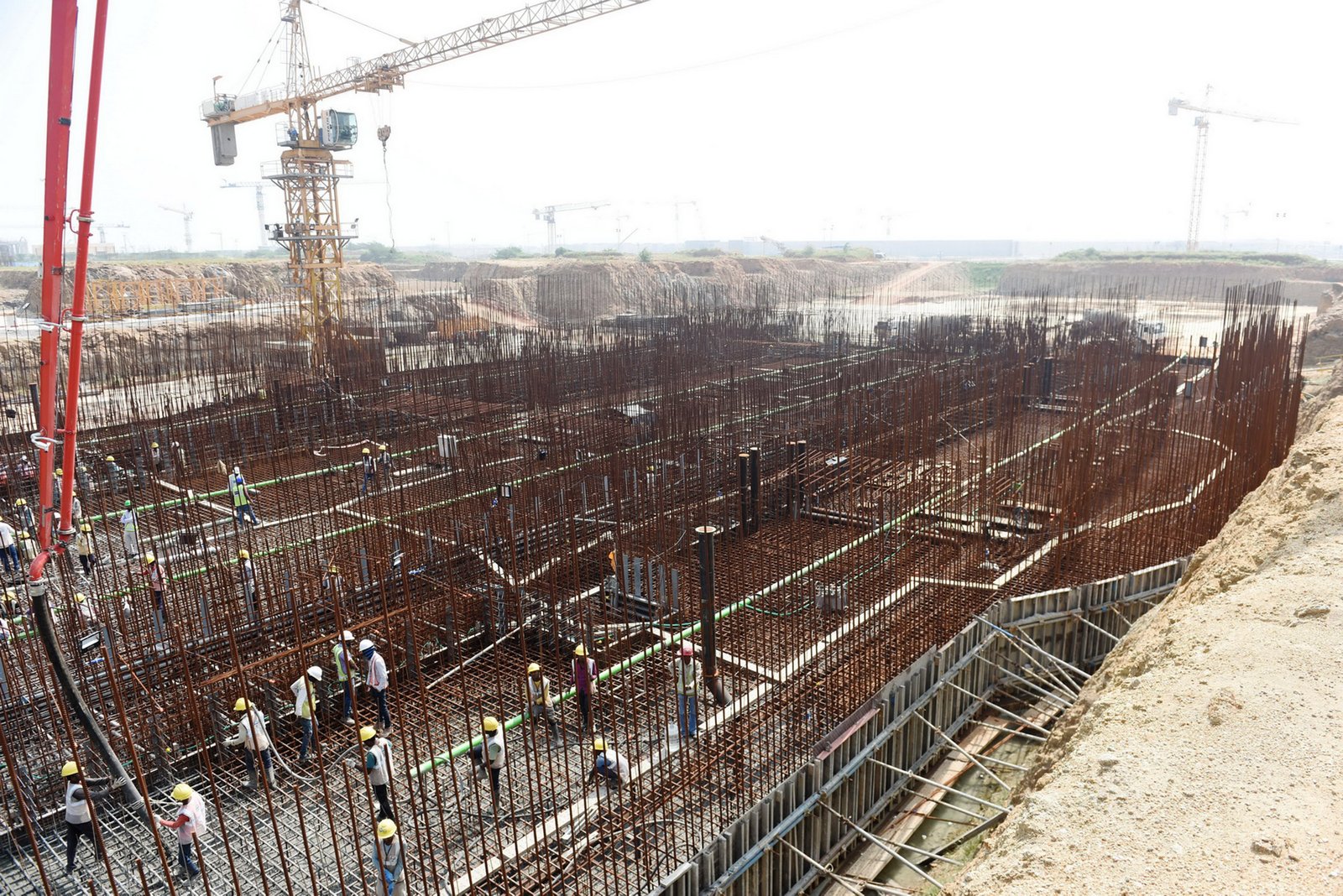 Main construction of the unit 6 of Kudankulam NPP in India was officially launched through the first concreting in the foundation slab of the reactor building on December 20, 2021. All the six units of Kudankulam NPP are implemented with the support from Rosatom State Corporation of Russia following AES-92 design with VVER-1000 (V-412).
The first two NPP power units of the first phase are demonstrating sustainable operation at the nominal power level. The power units 3 and 4 of the second phase are under construction; while works are underway for installation of the reactor pressure vessel at unit 3. In the third phase the first concrete was laid at the power unit 5 in June of the current year.
"Implementation of the third phase of the Kudankulam NPP will provide additional power capacity to ensure the industrial and commercial development in the Tamil Nadu region and the Republic of India as a whole; moreover, it will further strengthen confidence in expanding peaceful cooperation between our two friendly countries in the nuclear field, by using the most advanced and high-capacity nuclear power units of the Russian design ", Andrey Lebedev, pointed out ASE Vice-President for Projects in India and Prospective Projects.
The equipment required for the top-priority installation at Units 5 and 6 are being supplied by Russia at the moment and the construction process is being supported by the working documentation also prepared by the country.
After the General Framework Agreement (GFA) for power units 3 and 4 construction was signed on April 10, 2014, negotiations started with the India on construction of units 5 and 6. Finally an agreement was reached for building these units, following the same design as in the units of the second phase. On June 1, 2017, the Credit Protocol to the Intergovernmental Agreement of December 5, 2008 and the GFA for Kudankulam NPP units 5 and 6 were signed as a single batch of documents.
New power units of Kudankulam NPP comply with the most up-to-date safety requirements of IAEA. Nuclear Power Corporation of India is implementing the project while JSC ASE, Engineering Division of Rosatom is the general designer and main equipment supplier.
Under the financial and technical assistance from Russia, the first ever nuclear power plant of Bangladesh is being constructed at Rooppur of Ishwardi. Both the units belong to the 3+ Generation, each with a capacity of 1,200MW.
---