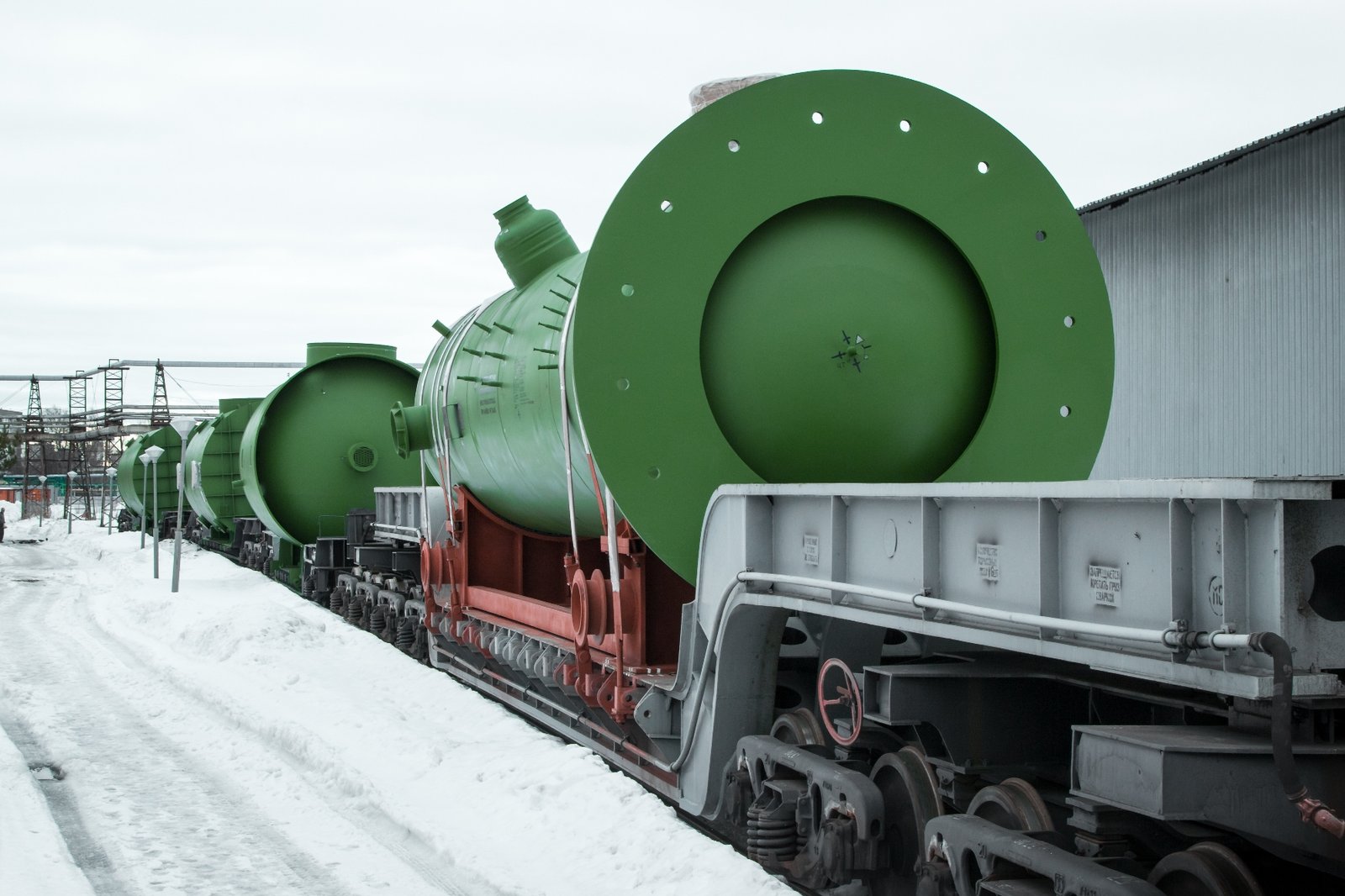 Dhaka, March 10, (PR) - ZIO-Podolsk JSC manufactured and shipped equipment for the second power unit of Rooppur Nuclear Power Plant (RNPP). The last set of large-sized products - the fourth MSR SPP-1200 and the second high-pressure heater HPH-K-5 - was shipped to the Republic of Bangladesh.
The Moisture Separator Reheater is designed to dry and reheat wet steam after the turbine's high-pressure cylinder. SPP-1200 is shipped in three parts: a separator weighing 41 tons, a first-stage reheater (unit weight 86 tons), and a second-stage reheater (unit weight 105 tonnes).
High-pressure heaters HPH-K-5 are elements of the turbine hall of a nuclear power plant. HPH is a large-size product over 11 m long and weighing 120 t. It performs the function of heating the feed water supplied to the steam generator by cooling and condensing the steam taken from the intermediate stages of the turbine.
The total weight of shipped products amounted to 350 tons. The equipment has a 50-year operating life. Design documentation was developed by the specialists of the Department of Nuclear Engineering Equipment ZIO-Podolsk JSC, they also provide design support for manufacturing.
Atomenergomash JSC is a complete supplier of all the equipment for the reactor compartment and a significant part of the equipment for the turbine hall at RNPP with a VVER-1200-type reactor unit. The division's enterprises manufacture reactors, steam generators, pumping and heat exchange equipment.
RNPP is designed and built according to a Russian project. NPP will consist of two power units with an electrical capacity of 1,200MW each and VVER reactors of generation 3+.
---