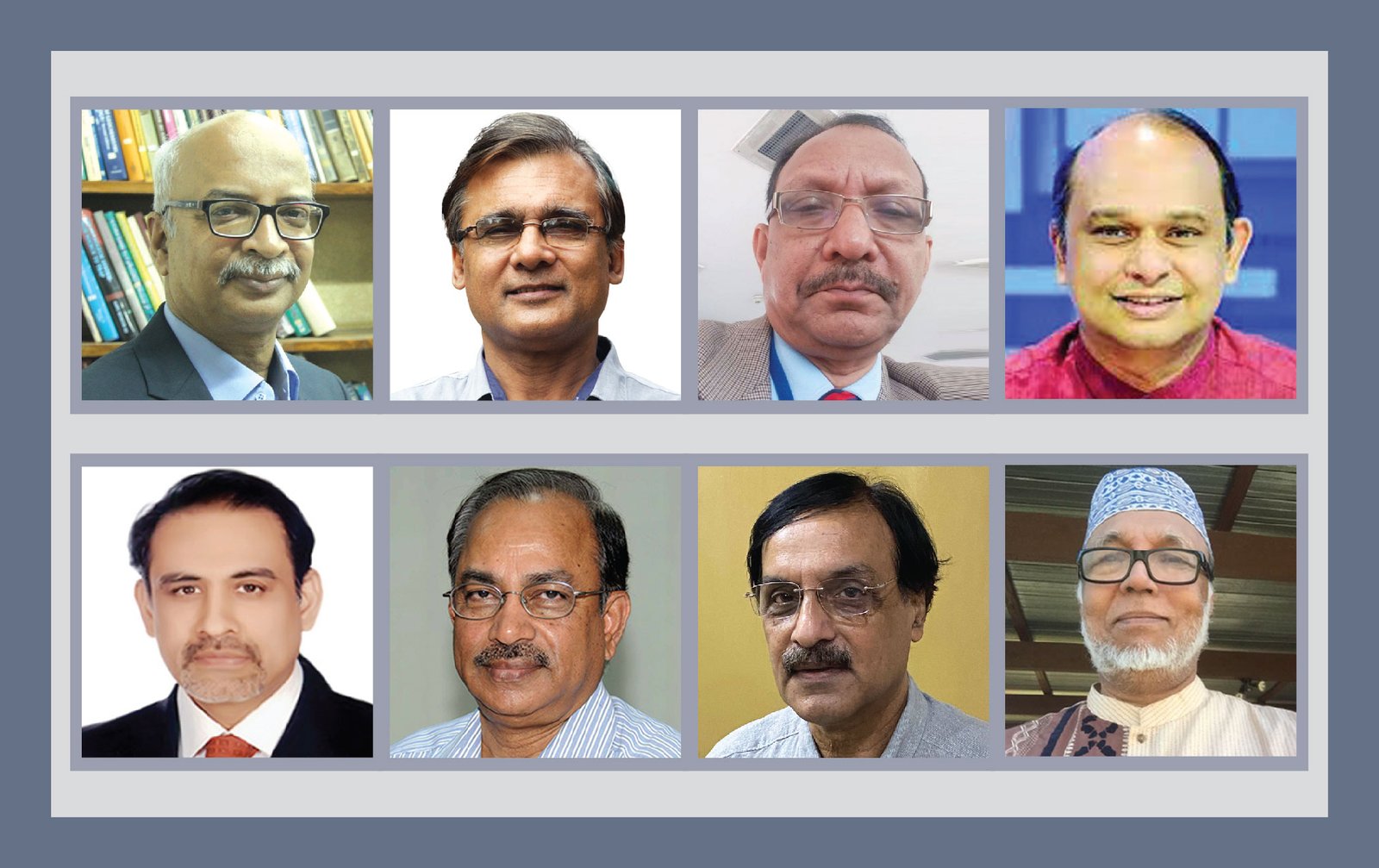 Unless steps are taken to increase exploration of own energy resources and their usage and if current trend of importing primary energy continues, then by 2030, annual energy import bill will stand at US$20 billion. It remains unclear how much return will come from selling this energy. A thorough financial analysis is needed on the issue.
Speaking as Chief Guest on Energy & Power organized EP Talks on "Fifty Years of Bangladesh Energy Sector", these comments were made by former caretaker government energy advisor and BUET's Petroleum & Mineral Resources Engineering department, Prof. Dr. Md. Tamim. In his opinion, the government is failing to stick to any long-term energy roadmap. It would be more prudent to make an energy roadmap for the next decade based upon realistic demand projection of primary energy and electricity and prepare a 5-year plan that can be implemented – a plan that would be reviewed on a yearly basis.
Engr. Khondkar Abdus Saleque, Contributing Editor, Energy & Power in his keynote presentation stated the country had wasted two major opportunities during this period. First was the failure of country's policymakers to seal the Tri-nation gas pipeline originating from Myanmar and, not taking decision in appropriate time to mine own coal in the northern region of Bangladesh. Second, no major gas finds – either onshore or offshore, has not materialized since the year 2000. Consequently, the country gradually became import dependent for energy supplies – which runs contrary to Bangabandhu's vision of energy sector development.
Abul Kashem Khan, Chairperson of Business Initiative Leading Development (BUILD) opined that despite not having been able to take advantage of some opportunities, our list of achievements over 50 years' of independence remains impressive. However, to keep pace as a developed country, we will need adequate primary energy supply. I believe we should concentrate on developing our own resources while decreasing dependence on import. For this, coal mine development and massive exploration of potential natural gas fields is a must.
Panel speaker Dr. Badrul Imam, Honorary Professor of Department of Geology said that due to Bangladesh's geological structure, there is no shortage of natural energy resources. He believes that appropriate exploration of natural gas was not possible to promote the interests of vested business groups and deprive the needs of the general populace. The only way to come out of this import-dependence scenario is to embark on massive exploration efforts involving Bapex, IOCs, local and foreign companies.
Md. Muqtadir Ali, former Chairman BPC & Petrobangla said the success in agriculture and industrial sectors is largely due to robustness of the energy sector. Trouble is that we have been unable to move forward with any long term plan of the sector. Every decision is on ad-hoc basis. This is why despite taking gas pipeline all the way to Khulna, we were unable to supply gas in that area. Yet, we are constructing gas pipe line from Bogra to Syedpur. Same with pipeline construction to Gopalganj, without first planning where gas will come from. Capable energy professionals are neglected in the energy sector. They have been replaced by bureaucrats. Result is wrong decision making and delayed project implementation.
Professor Dr. Golam Sabbir Sattar, Director (Institute of Environmental Sciences), University of Rajshahi believes that coal fired power plants are not coming online as envisaged in the PMSP. Again, coal plants like Rampal and Matarbari will run on imported coal. But we have massive deposits of high grade coal sitting unexplored in the country's northern region. Other coal deposits are also waiting to be discovered. So, it is imperative to take a fast decision to explore own coal deposits.
Rashed Al Mahmud Titumir, Professor (Department of Development Studies), University of Dhaka and Chairperson, the Unnayan Onneshon stressed on the need to develop a robust plan for energy usage. Global reduction in fossil fuel usage has not materialized. Indeed, all indications point to the target of Global Net-zero will fail to materialize by 2050. He believes that we need to properly develop local human resources for proper energy management and its use to stem wastage of taxpayers' money.
Former Bapex Managing Director Mortuza Ahmed Faruque said that it is not Bapex alone, but Bapex, IOCs, domestic and foreign investment – all need to come together for all-out exploration. There is no other alternative at this juncture.
Professor Tamim stated that it is no longer to build up Bapex as a technology company. The government formed an Exploration & Production company, but it was destined to fail. Since the rules of businesses mandated that Bapex had to go through Purchase Committee to buy 'Drilling Bit', what possible hope was there for the company to succeed as a drilling company? Rather, Bapex needs to be remodeled as a strong management company whose job will be to coordinate both onshore and offshore exploration activities. Professor Tamim believes it was a wrong decision by the then-government to disallow IOCs that were interested in export of gas. Because that was effectively a market signal. Had the government kept the clause of first right of refusal, then there would have been major investment in exploration by IOCs. Again, policymakers failed to come to a decision on exploring own coal reserves. So it is quite natural that gradually we have become import dependent. We will always remain vulnerable to supply interruptions and price volatility.
---