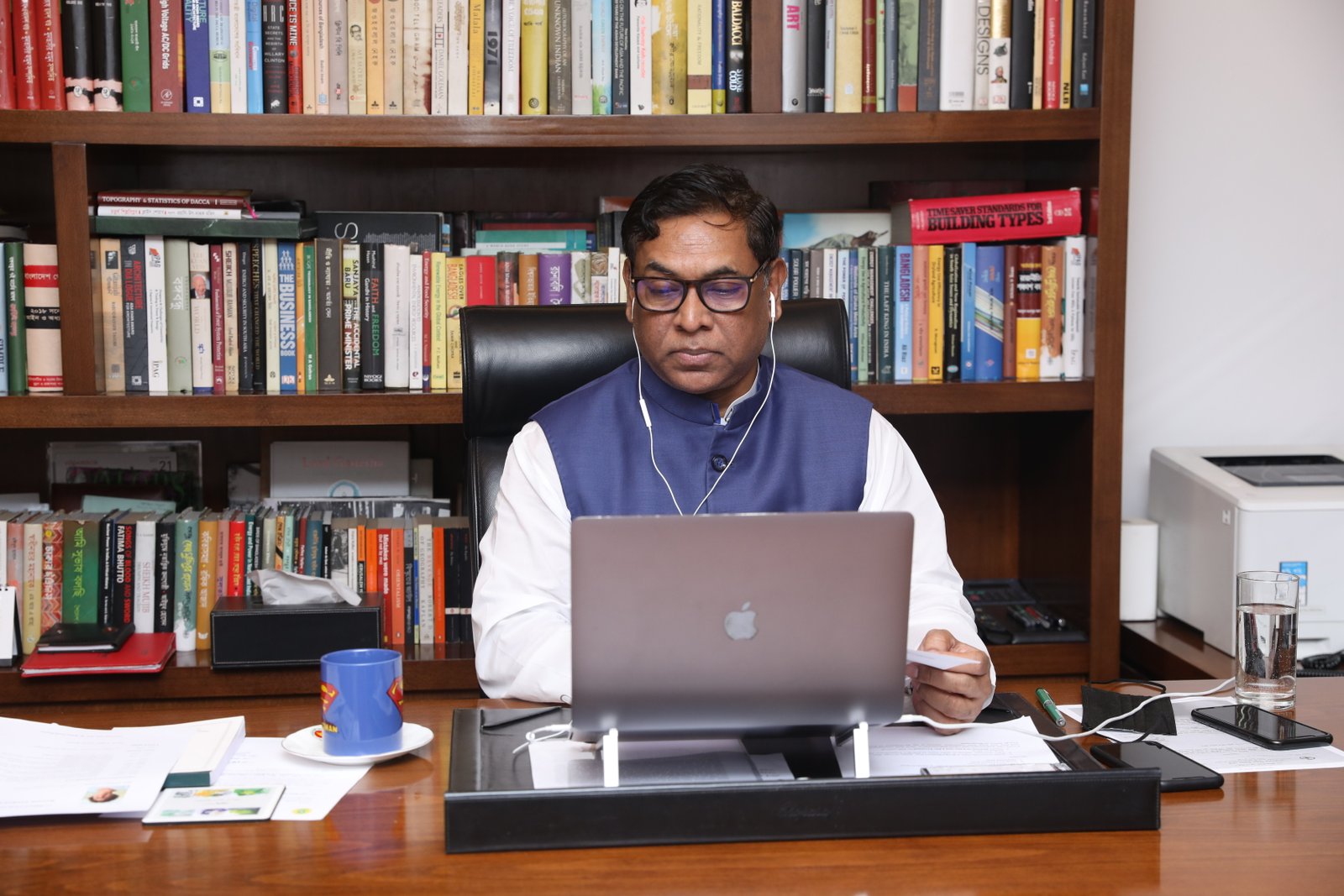 Dhaka, Feb 11, 2021 (BSS) – State Minister for Power, Energy and Mineral Resources Nasrul Hamid today said regional cooperation will play a vital role to ensure a balanced distribution of power.
"We are trying to enhance the regional cooperation, particularly on cross border trade of electricity," he said, while speaking as the chief guest at a workshop on Cross Border Power Trading virtually.
Bureau of Energy Resources and Dilrate of US State Department jointly organised the workshop.
Power secretary Md Habibur Rahman, deputy chief of US mission JoAnne Wagner and director general of power cell Engineer Mohammad Hossain joined the workshop and delivered their speeches.
Nasrul Hamid said Bangladesh always gives important to cooperation on regional and sub-regional power and energy, adding, "Currently, we are importing 1,160 MW power from India. We are having collaboration with India and Nepal and trying to enhance cooperation with Bhutan and other neighbouring countries."
He said the neighbouring countries can be mutually benefited through power exchange, both import and export, by taking advantage of seasonal diversity within the region, particularly with BBIN countries.
"Process for importing 500 MW power from Nepal is at final stage. Negotiations are underway with Bhutan. There was an instruction in our Power System Master Plan for importing 15% that means 9,000 MW power by 2041 through cross border trade," the state minister added.
He further said efforts were underway to increase regional cooperation and it will be continued.
---