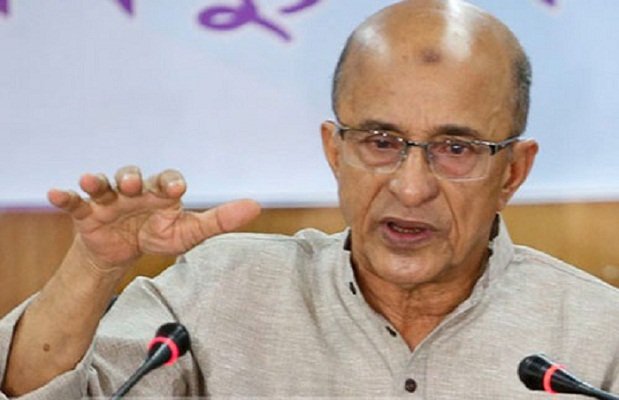 Dhaka, July 23, 2020 (EP) - The government is considering to improve power supply quality in the industrial hubs based on big data analysis and conducting sample survey in the country's production centers.
Bangladesh Energy and Power Research Council (BEPRC) has taken the initiative of taking the advantage of technology, aimed at ensuring uninterrupted, quality power supply to the manufacturing facilities.
It informed about the move at a virtual discussion meeting on "Developing Strategy for Application of Big Data Analysis and Sample Survey for Improving Quality of Power Supply to the Industrial Clusters Around Dhaka City" today (Thursday), said a press release.
"We'll have to continue with our efforts to ensure uninterrupted, quality power," Prime Minister's Energy Adviser Dr. Tawfiq-e-Elahi Chowdhury told the meeting.
"It's a must to use technological and knowledge-based solutions to improve the situation," he said, stressing the need for taking next steps through involving the consumers and the private sector entrepreneurs.
The BEPRC presented a workplan at the meeting on how uninterrupted, quality power supply could be ensured through applying the big data concept and sample survey method. The meeting also discussed about selection of industrial cluster surrounding the capital city Dhaka and a piloting hub.
Initially, the meeting discussed about five industrial clusters surrounding Dhaka and considered Gazipur industrial cluster as the piloting hub.
The meeting was told that BEPRC would later organize an inception workshop to decide a workplan on applying the big data concept and sample survey in the piloting hub of Gazipur.
Addressing the meeting, Power Secretary Dr. Sultan Ahmed stressed the need for identifying the requirements first before taking next step to ensure uninterrupted power supply.
Grid locations, dual source, voltage fluctuations, number of industries etc. should be considered to select the industrial clusters, he added.
According to Power Cell, some 65 industrial hubs with having 2,820 MW power demand have been identified across the country. Of those, 32 industrial hubs have been identified surrounding Dhaka, having a power demand of 1,289 MW. These 32 hubs could be divided into five clusters.
Presided over by BEPRC Chairman Subir Kishore Chowdhury, BPDB Chairman Md. Belayet Hossain, BREB Chairman Major Gen. (Retd.) Moin Uddin, Power Cell Director General Mohammed Hossain and senior officials concerned attended the virtual meeting.
---