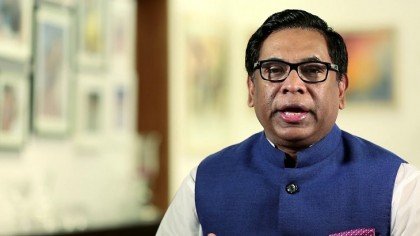 Dhaka, July 5, 2020 (BSS) – State Minister for Power, Energy and Mineral Resources Nasrul Hamid today said demand for skilled electricians is increasing gradually both at home and abroad, requiring to create more electricians to utilize them in the country and also send abroad.
"Their demand is also increasing abroad. If they are imparted training on English language and other related aspects, the electricians will also be able to enhance the country's image abroad," he said this while distributing technical permit certificates among trained electricians through a virtual conference from his residence.
Nasrul said that Father of the Nation Bangabandhu Sheikh Mujibur Rahman Birth Centenary Celebration National Implementation Committee has undertaken a program to impart training to 3,000 people aimed at creating skilled manpower in the sector.
The state minister inaugurated activities of giving technical permit certificates involving 3,900 electricians, while 5,155 trainees received training.
"The activities will create employment at the grassroots level and these electricians will be financially solvent. Electrical accidents will also be reduced," he said.
Among others, power secretary Dr Sultan Ahmed, additional secretary Maksuda Khatun and director general of power cell Engineer Mohammad Hossain were present.
---