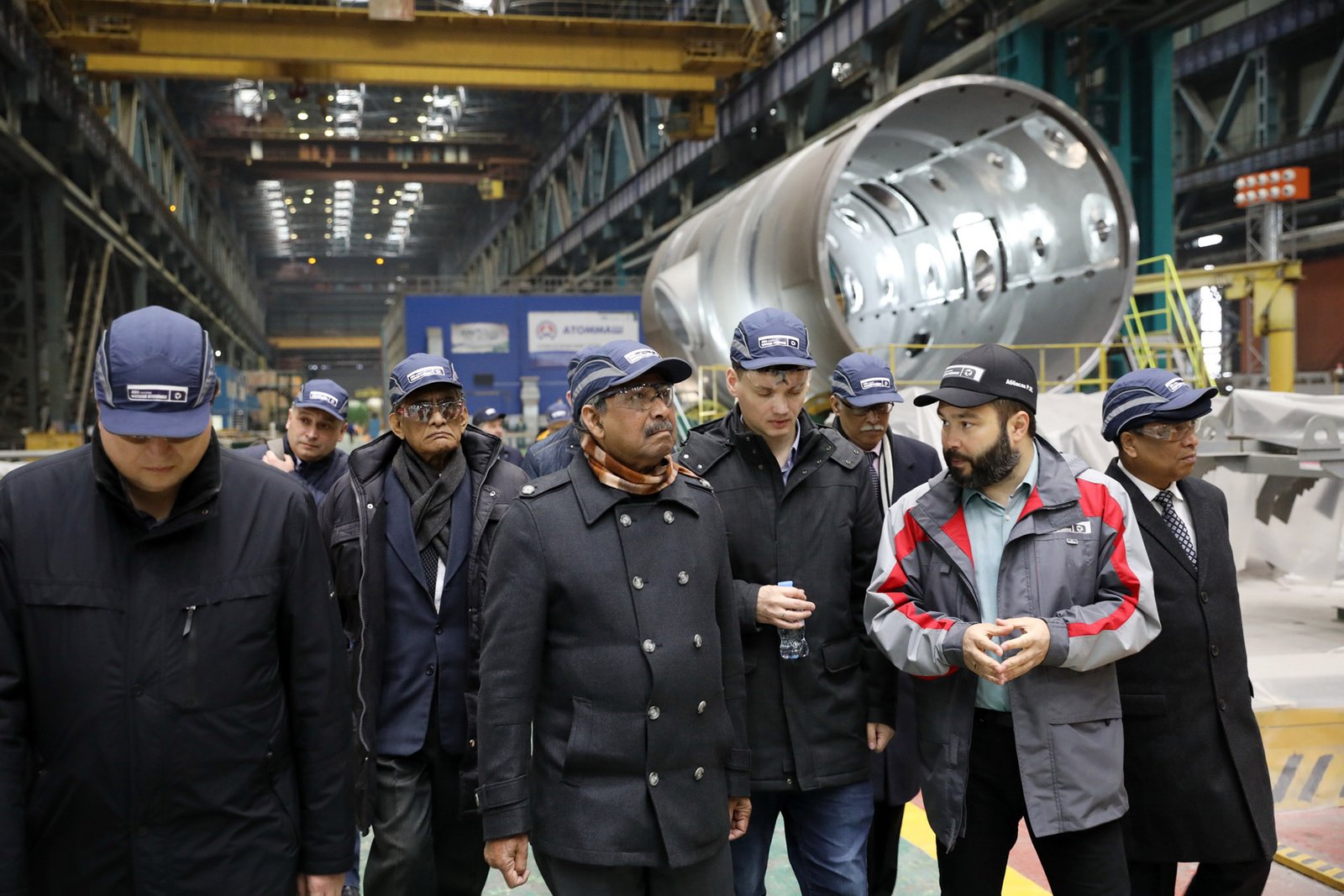 Dhaka, Feb 29, 2020 (PR) - A Bangladesh delegation headed by Architect Yeafesh Osman, Minister for Science and Technology visited the Volgodonsk Branch of AEM-technology (part of a Mechanical Engineering Division of Rosatom) in Russia on February 27, 2020. Main purpose of the visit was to check the status of manufacture of Rooppur Nuclear Power Plant (RNPP) equipment for two units of under construction Rooppur NPP in Bangladesh.
As of today the upper semi-vessel and the lower semi-vessel of a reactor have already been manufactured, the steam generator vessels for unit 1 are in line for installation of headers. During next month specialists will finish welding.
The delegation saw for themselves the installation of internals in the steam generator and welding of the steam generator vessel parts, evaluated the progress of the reactor pressure vessel manufacture. Specialists of the plant briefed the delegation on main manufacturing processes and inspection events. Both the sides discussed issues related to optimization of inspection process during equipment manufacture, compliance with the equipment production time-schedule.
AEM-technology is manufacturing two reactors with internals and two sets of steam generators for two units of Rooppur NPP.
"It is not just a business project. It is a project of two friendly countries. The project is progressing in the spirit of friendly cooperation", said Yeafesh Osman during his visit.
Rooppur NPP is designed and being manufactured according to the Russian design. The NPP will consist of two units with latest generation 3+ VVER 1200 reactors, having life time of 60 years, and extendable by another 20 years.
---