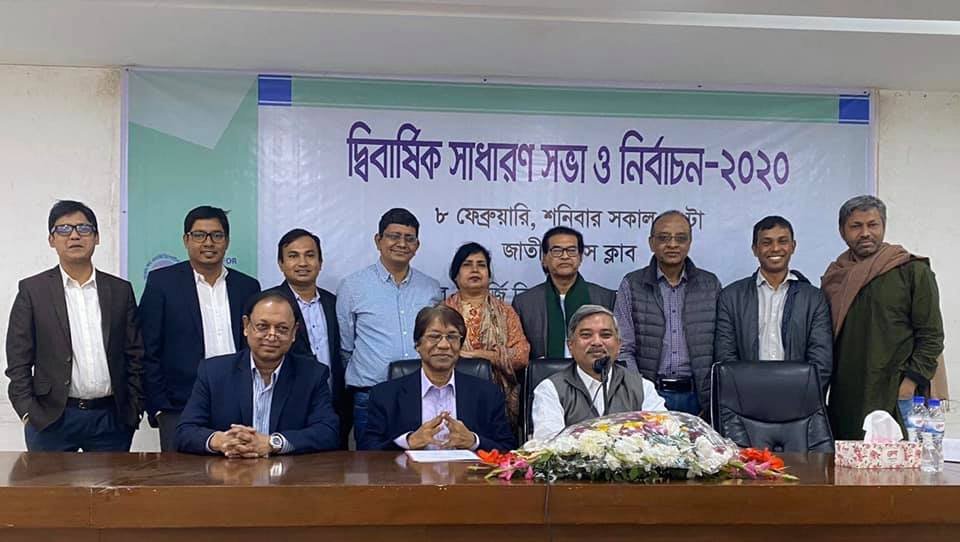 Advisory editor of Energy Bangla Arun Karmaker and special correspondent of the daily sun Md Shamim Jahangir have been elected chairman and executive director (ED) of the Forum for Energy Reporters, Bangladesh (FERB) respectively for next two years.
The FERB formed the new executive committee through a biennial election held on Saturday.
The other elected office bearers of the FERB are: Vice Chairman Muzahirul Hoque Rumen (Ekattor TV), Director (Development and Finance) Md Lutfar Rahman Kakon (Amader Shomoy), Director (Research and Training) Mahfuzur Rahman (Jumana TV), Director (Data Bank) Shahed Siddique (The Independent), Director (Entertainment & Welfare) Serajul Islam Siraj (Barta24.com) and Executive Members Mollah M Amzad Hossain (Energy & Power) as well as Shahnaj Begum (Daily Observer) respectively.
---