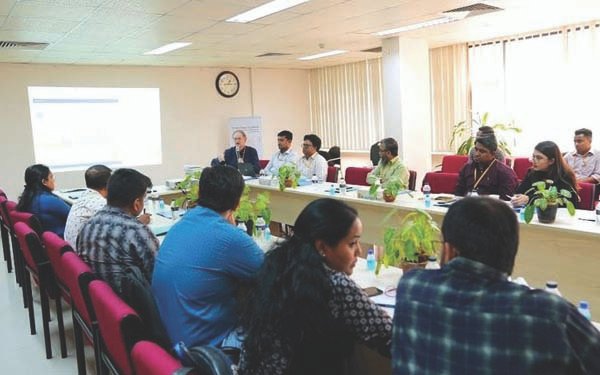 18th March 2023
EP Report
The USAID-funded Research for Decision Makers (RDM) activity, icddr,b and Data for Impact (D4I) recently organized a special session with health journalists, giving them a hands-on tour to a web-based platform, which provides a comprehensive resource for understanding the impacts of climate change on health.
The website - https://cch.icddrb.org/ - serves as a one-stop resource for the latest data, research, and information on this important and rapidly evolving topic, a joint press release said.
Dr Peter Kim Streatfield, Emeritus Scientist at icddr,b and the project lead, started the session with a presentation on how climate change is affecting human as well as global health.
He highlighted the data scarcity issue and how it is hard to find good reliable and real time data on climate change in Bangladesh.
The website provides a plethora of information and tools regarding the impacts of climate change on health in Bangladesh, including data on vector-borne diseases, heat waves and heat stress, air pollution, and food security, among others.
---