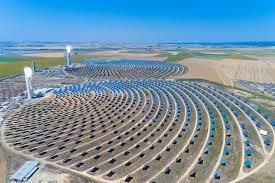 The transition to a low-carbon economy is perceived as a business risk by a large share of firms in Central and Eastern Europe, and as an opportunity for Southern European businesses.
Firms in the European Union are facing many hurdles that may shift their focus in investing in the green transition. The pandemic is high on this list, followed by the new shock linked to the war in Ukraine.
58% of EU firms confirm that their business is affected by the physical risks of climate change, and one-fifth think that extreme weather events have had a major impact on their business compared with around one-tenth in the United States.
The concerns are particularly high in Southern Europe, as firms find themselves more vulnerable to the impact of climate change. In particular, 78% of Spanish and 71% of Portuguese firms are worried, while 40% of Western and Central European businesses perceive high physical risks due to climate change.
---