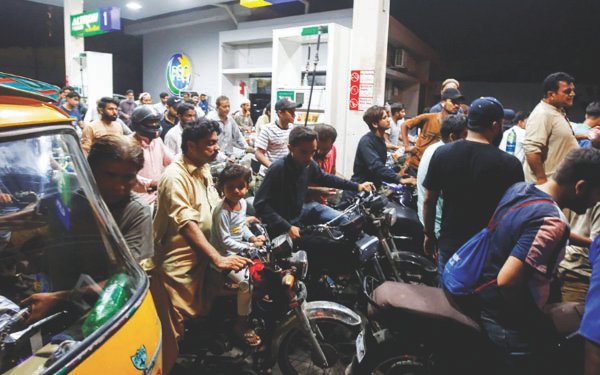 As committed to the International Monetary Fund (IMF), the Pakistan government recently revived the petroleum levy and increased prices of all petroleum products by about Rs14-19 per liter with immediate effect.
According to a notification issued by the country's finance ministry, the government imposed a Rs10 per liter petroleum levy on petrol and Rs5 each on high-speed diesel (HSD), kerosene and light diesel oil (LDO), reports Dawn.
As a result, the per-liter price of petrol has been increased by Rs14.85, HSD by Rs13.23, kerosene by Rs18.83 and LDO by Rs18.68.
Addressing a press conference in Islamabad soon after the price hike notification was issued, Finance Minister Miftah Ismail said the petroleum levy had been imposed to revive the IMF program suspended four months ago after the PTI government reneged from signed agreements.
---