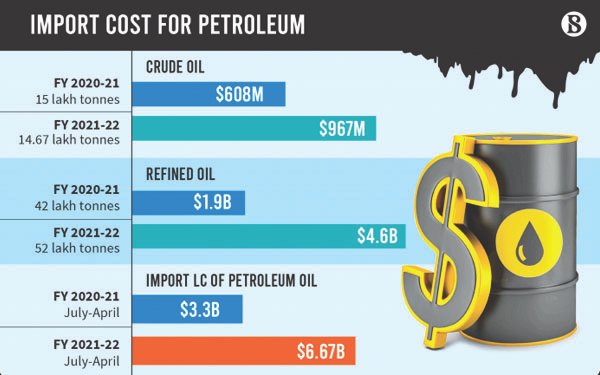 The Bangladesh Petroleum Corporation (BPC) has sought around $2 billion in foreign currency loan from the International Islamic Trade Finance Corporation (ITFC) amid a prolonged dollar crisis that is delaying its petroleum oil import, eventually fueling the energy crisis in the country.
The requested loan amount is more than double the $850 million taken last fiscal year, according to the BPC.
The import costs of the BPC doubled year-on-year in FY22 – when the import volume was even comparatively lower amid rising oil prices in the global market.
The high import costs aggravated the dollar crisis in the local market, discouraging state-owned banks to open letters of credit (LCs) against petroleum imports.
The BPC is still supplying oil to power producers as per their demand, but it is now in fear of running out of its stock soon if the delay in opening LC prolongs.
---