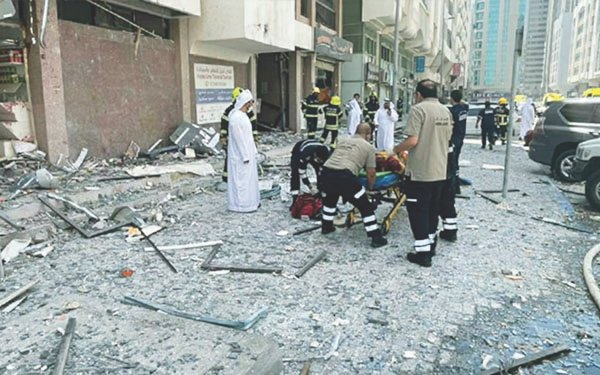 Two people were killed and 120 injured in a gas cylinder explosion in a restaurant in the United Arab Emirates capital Abu Dhabi, police said.
Initial reports "showed that 64 people sustained minor injuries, 56 others were moderately wounded, and two people died", police tweeted.
The recent blast set off a fire that damaged the facades of six buildings and a number of stores before being brought under control, they added.
Four of the damaged buildings were "safely" evacuated, with efforts underway to find their residents temporary housing "until the buildings are completely secured", the police said.
---