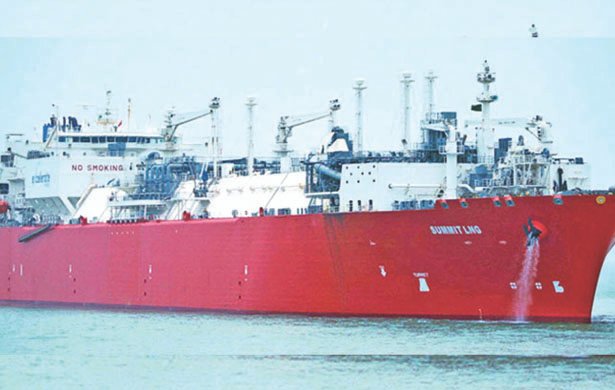 The government is going to formulate an LNG subsidy policy aimed at determining the actual need of import and required subsidy or funding.
Energy and Mineral Resources Division (EMRD) has taken the initiative as per the directive of the Prime Minister Office (PMO) as the imported liquefied natural gas (LNG) market became volatile due to the Russia-Ukraine war.
According to the sources related with the matter, the PMO asked the EMRD to prepare a "business model" to import LNG with the consent of the Ministry of Finance.
Then, the PMO said the EMRD will follow the model of state-owned Bangladesh Petroleum Corporation (BPC) which meets the demand of 6.5 million tonnes of petroleum fuels through import.
According to Petrobangla, it will require to pay over Tk 442.65 billion against the bills of imported LNG considering the import of 8782.46 mmcm from a volatile market in the current fiscal year. It was only Tk 296.59 in the fiscal year 2019-2020, it said.
The government has an allocation of Tk 190.93 billion for LNG import in the current fiscal year.
The state-owned gas distribution companies proposed to increase the natural gas tariff by 117 percent at the retail level in February, 2022.
---