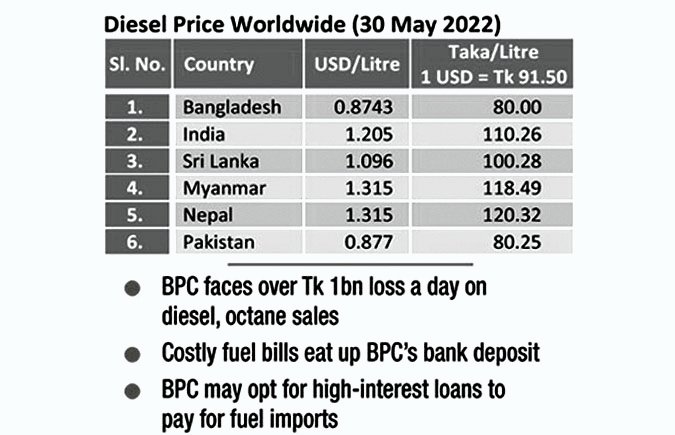 The government is likely to adjust the petroleum fuel tariff every six months due to skyrocketing fuel prices in the international market amid the Russia-Ukraine war, State Minister for Power and Energy Nasrul Hamid said.
"We have no other alternative but to adjust the fuel tariff every six months as we are facing Tk 54.29 loss on diesel sales and Tk 34 loss on octane sales per liter," he said.
He said India has already adjusted fuel tariffs due to a hike in the international rates.
The finance division secretary also raised the issue of fuel tariff adjustment recently while energy and mineral resources division secretary Md Mahbubur Rahman and BPC chairman ABM Azad met with him about the procurement of ITFC loan for meeting the growing demand for fuel import.
"We incur a loss of Tk 1005 million per day for selling diesel at Tk 54 lower than its import cost per liter," according to a BPC official.
He said the government faces an additional Tk 40 million in losses for selling octane at a lower price.
---