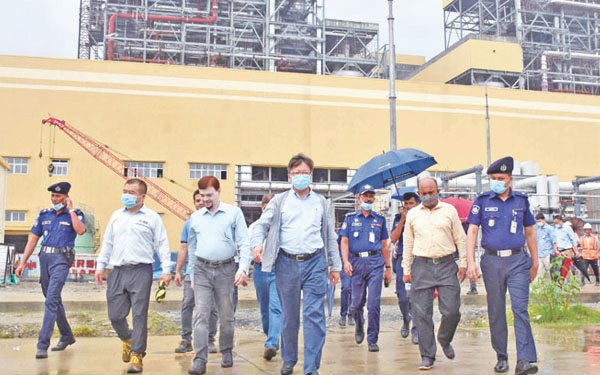 Chinese Ambassador to Bangladesh Li Jiming has said the under-construction 1320-MW coal-fired power plant at coastal Banshkhali upazila in the district will help Bangladesh achieve and maintain 100 per cent electrification coverage.
The ambassador made the remarks while talking to journalists recently after visiting the 'SS Power I Limited' being developed by business conglomerate S Alam Group.
The ambassador said the large plant is being built with the help of a Chinese team and it is the second such plant to be completed very soon.
"The plant is almost ready. It is helping Bangladesh to achieve 100 percent electrification coverage," said Jiming. "I am glad to have Chinese involvement and Chinese help in this project. This one is invested by the Chinese partners," he said.
---