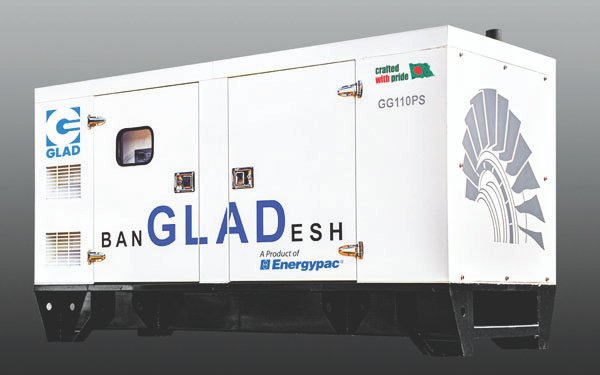 3rd January 2022
EP Report
Glad is moving forward with conviction in the month of Victory. The title GLAD had been picked from the middle of the word 'Bangladesh', with a signature of patriotism.
It was designed in a way so that Bangladesh could attain a special recognition in the global market for generators. Energypac Power Generation (EPGL) has been one of the pioneers in the country's generator industry since 1995.
The GLAD generators have been under production since 2015 in the "state-of-the-art" Energypac Industrial Park.
Currently, the factory has the capacity of assembling 300 generators yearly from a wide range of 20 KVA to 1,000 KVA.
GLAD generators are currently being used in the country's some of the biggest projects like the Padma Bridge, Metro rail, Rooppur Power Plant, Dhaka Elevated Expressway, Mirsorai Economic Zone, UN mission and many prominent real estates, frontline pharmaceutical companies, large-scale RMG Factories, and many other significant industries.
---