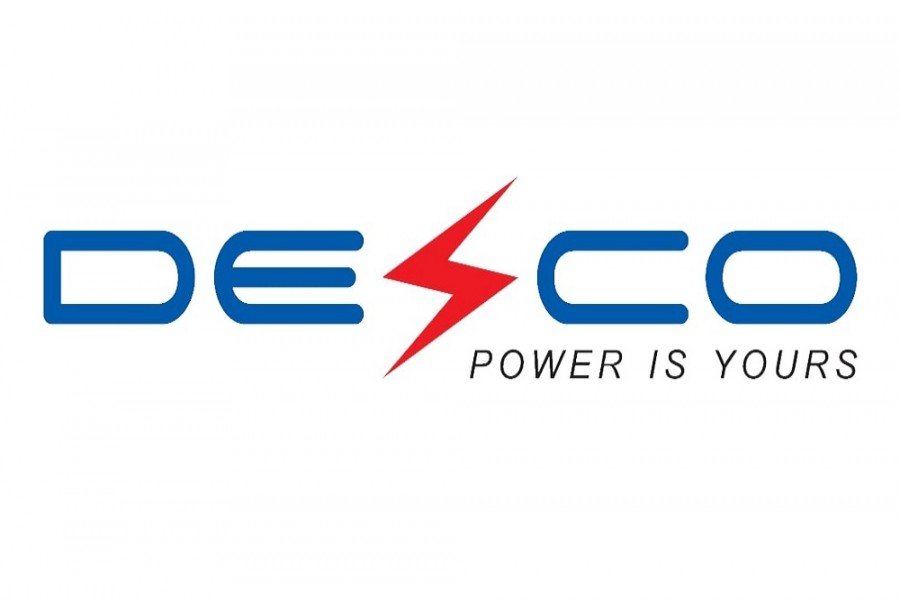 3rd January 2022
EP Report
Background
Dhaka Electric Supply Company Limited (DESCO) is a leading electricity distribution company committed to supply reliable electric power within the major part of Dhaka, the capital of Bangladesh. DESCO was founded as a public limited company on November 03, 1996 under the Companies Act 1994. However, the company started its field-level operational activities on September 24, 1998 as it took over the electric distribution system of Mirpur area from Dhaka Electric Supply Authority (DESA) with the consumer strength of 71,161 and a load demand of 90 MW.
In subsequent years of successful operation and performance, the operational area of DESCO was expanded through inclusion of Gulshan Circle on April 9, 2003 and Tongi Area on March 4, 2007. Present total consumer strength stands at more than one million while the load demand reached its peak at 1076 MW and the System loss of DESCO is 5.58% which is the lowest in the country. The total area of DESCO is approximately 245 square kilometers.
In line with Government vision, DESCO has taken some initiatives to enhance its electrical infrastructure i.e. Construction of modern Grid Substations, Distribution Substations, renovation or up-gradation of Distribution Network, installation of Supervisory Control and Data Acquisition System (SCADA), Smart Metering System, application of Geographical Information System(GIS), Underground Distribution Network, development of human resources and adoption of State of Art Information Technology etc. to serve quality power to the consumers. It is expected that by June, 2023 100% of customers will be connected by SMART Prepaid Meter through AMI (Advanced Metering Infrastructure).
On the other hand, for the aesthetic beauty of the capital city and reliable power supply, DESCO has a keen interest and focus on the modern underground electrical distribution network. In 2018, DESCO has completed a Feasibility Study of Underground Electric Distribution Network in RAJUK Purbachal New City, RAJUK Uttara 3rd Phase and Existing Gulshan, Baridhara and Uttara area by an International Consultant Byucksan Power Co. Ltd (S.Korea). It is noted that, at present 100% 132kV, 33kV lines are undergrounded in the DESCO area.
Now, for detailed design and project preparation another "Feasibility Study for Modernization of Underground Distribution Network in DESCO Area" is going on covering the whole DESCO area by Energytron Pty Ltd, Australia. Based on the study, DESCO has planned to develop the Modern Underground Distribution Network in its total area phase by phase.
Expansion and Strengthening Electrical Distribution System through Underground Network in Purbachal New City.
Demand 1103 MW

132/33 kV SS: 4 Nos

33/11 kV: 08 Nos
Purbachal Residential Model Town is the biggest planned township in Bangladesh. DESCO has planned to build the Modern Underground Network in Purbachal New Town. The project area consists of about 6,227 acres of land and the provision of about 26,000 residential plots of different sizes with all necessary infrastructure and urban facilities. RAJUK intends to plan and develop the area as a self-contained new township with all modern facilities. Maximum load demand of this new town will be 1103 MW. Thus, DESCO has planned to construct 12 grid and distribution substations with necessary modern distribution lines and equipment in Purbachal new town to meet up the ultimate load demand of this new town.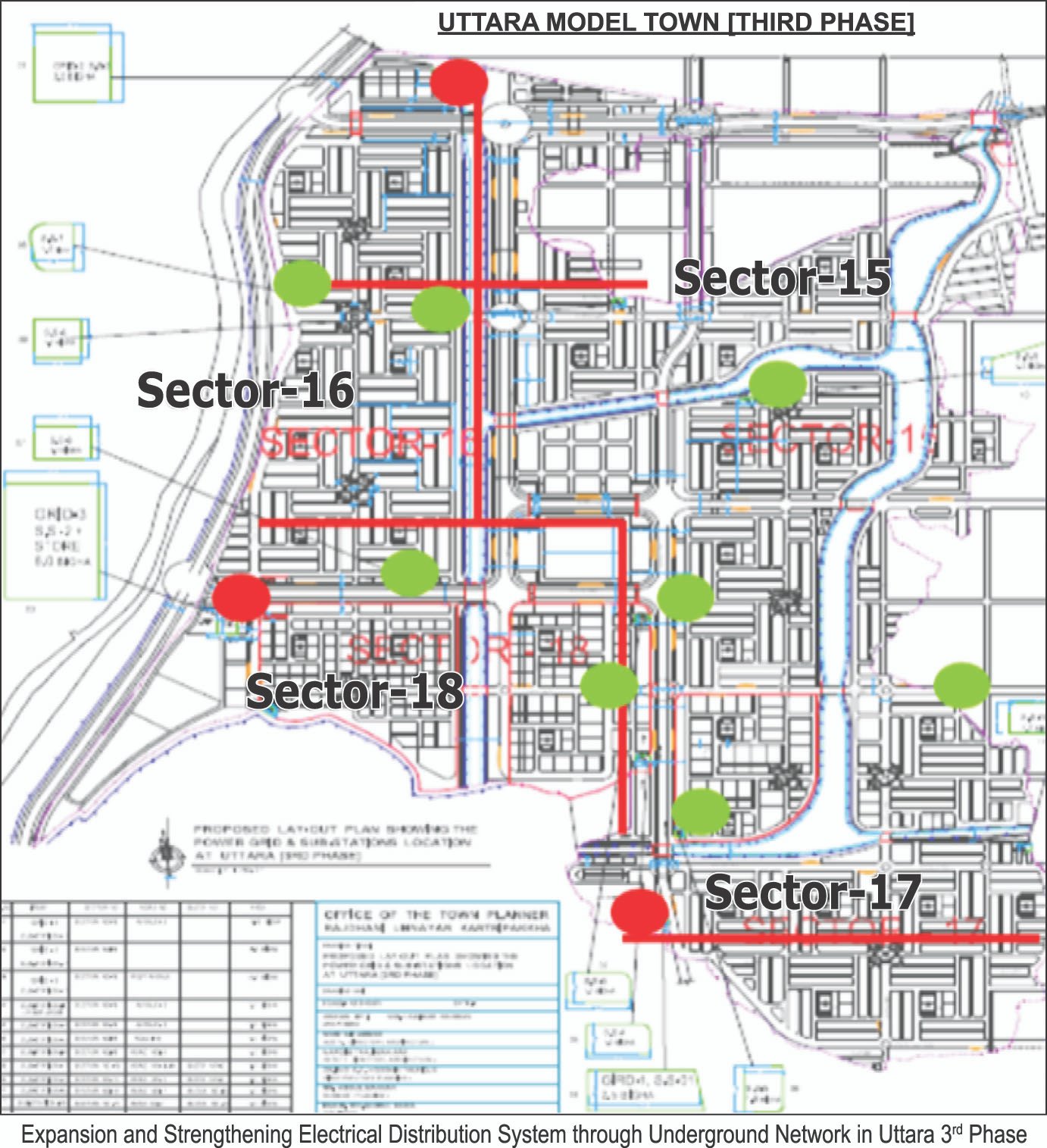 Expansion and Strengthening Electrical Distribution System through Underground Network in Uttara 3rd Phase
The Uttara Residential Area (3rd Phase) is an extension to the Uttara Model Town. Similarly, DESCO has planned to build a Modern Underground Network in Uttara Residential Area (3rd Phase). During the course of the project approximately 2,150 acres of land and about 10,000 residential plots including amenities and urban facilities will be provided in the area. Maximum load demand of this new town will be 350 MW. Thus, DESCO has planned to construct 8 grid and distribution substations with necessary modern distribution lines and equipment in this area to meet up the ultimate load demand of this new town.
Already, two preliminary proposals to establish a Modern Underground Network in Purbachal New Town and Uttara 3rd Phase have been sent to the Power Division for consideration.

· Pilot Project Proposal for Distribution Automation System(DAS)
By this project the following key matters will be achieved:
§ Improved power supply reliability at several locations where DAS, SAS and DMS have been implemented as a pilot project of distribution grid digitalization technology.
§ Achieve reduction of recovery time and improvement of recovery work efficiency in case of the occurrence of a fault, utilizing distribution grid digitalization technology.
§ Enable an efficient and optimal distribution planning through collection and analysis of various parameters of grid system operation records from DMS.
§ Capacity enhancement for increasing Renewable Energy Sources (RES) which connect to distribution grid by utilizing DMS.
§ Achieved operational efficiency in distribution side.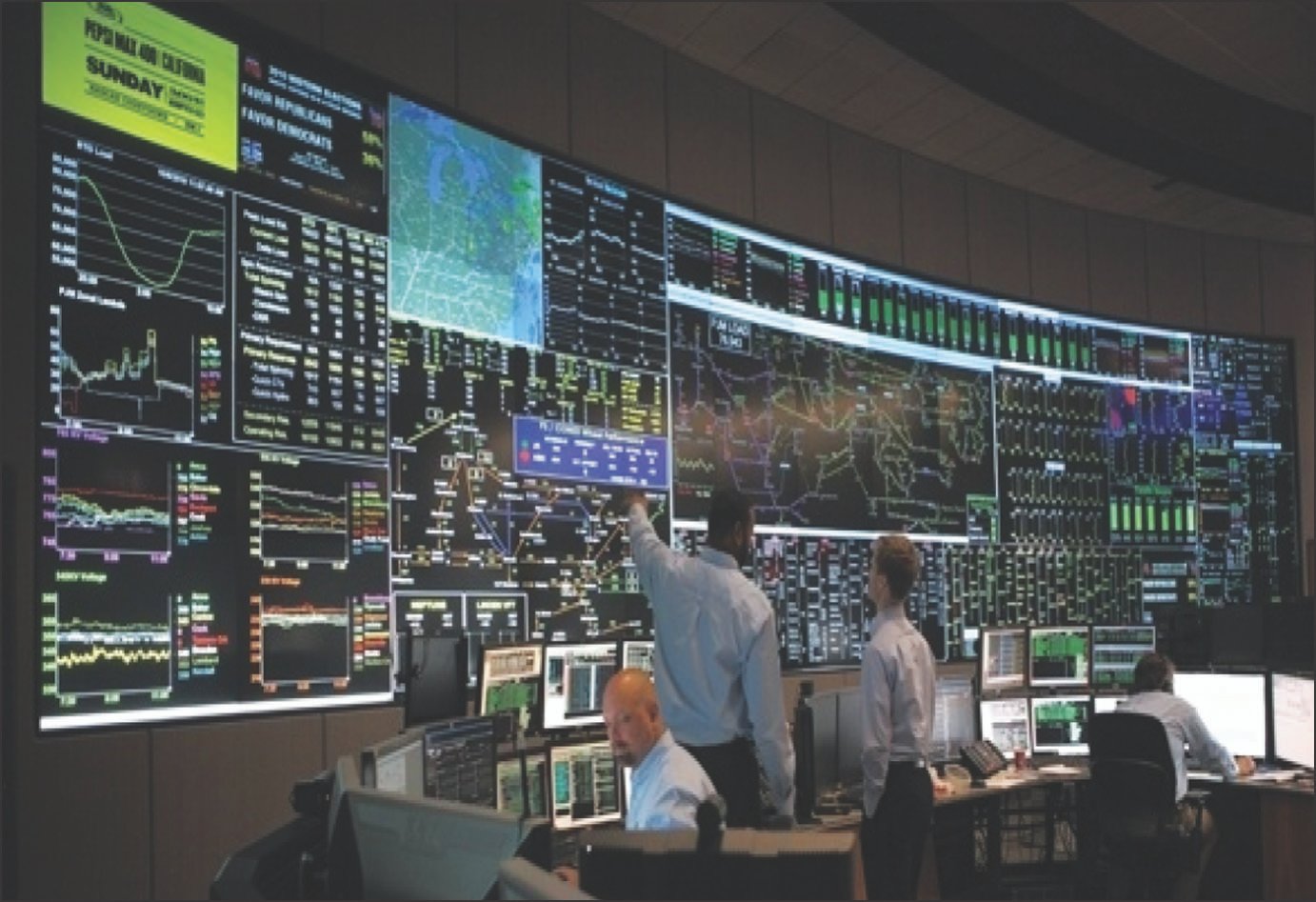 · SCADA System for Data Acquisition and Supervisory Control
DESCO already introduced the SCADA system in its Jurisdiction. It has designed for 69 stations and 2 control centers capacity for the approx. 70,000 DB points with 50% reserved designed capacity expandable up to 2041. Up to 132kV, 33kV and 11kV level, all the equipment will be monitored and controlled by this SCADA system. Design and construction of a SCADA Control Centre (MCC) and a redundant back-up SCADA Centre (BCC) at DESCO facilities is included in the project. Supply and installation/upgrading of the SCADA system including RTUs and SAS Gateway Servers at DESCO substations are also included.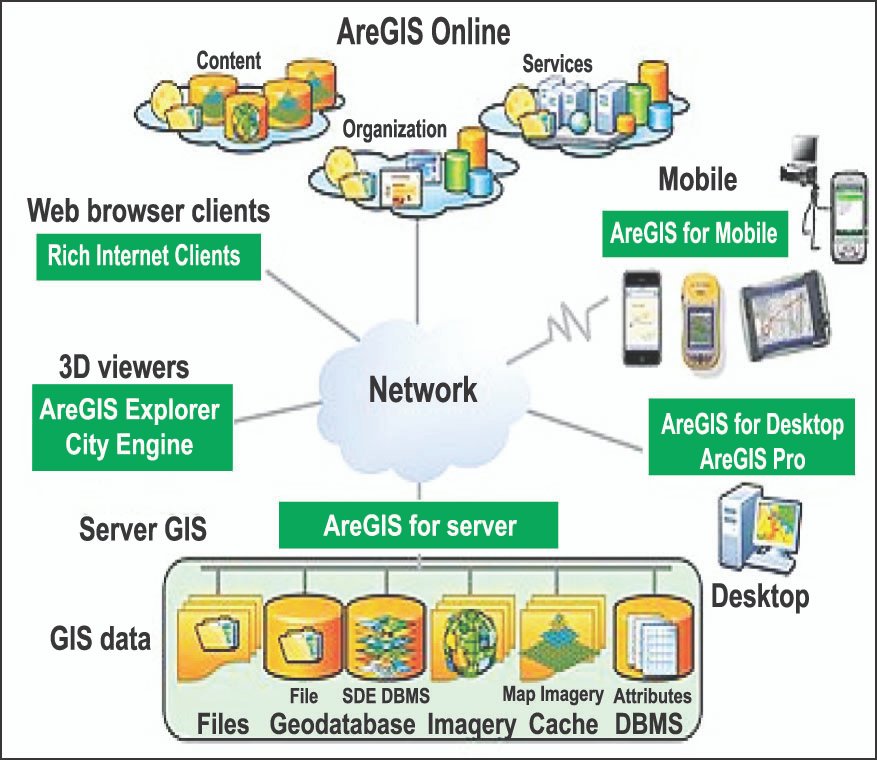 · GIS Project for Distribution
Network Management
DESCO has taken a project on design, development & installation of multi-platform GIS-based application for the management of distribution network. This project includes comprehensive survey of distribution system network, asset mapping and short-term, mid-term and long-term plan for renovation and expansion of distribution network.
Preparation of key map of DESCO area showing the 230KV substations, 132 KV substation, 132KV transmission line, 33KV substation and 33KV transmission line (existing and proposed) and single line diagram of existing infrastructure and proposed infrastructure from 230kV transmission line to 0.4kV distribution line are also included in this project. The GIS-based mapping will use state-of-the-art GIS software for future distribution system network planning and have the provision to integrate with GIS and SCADA system.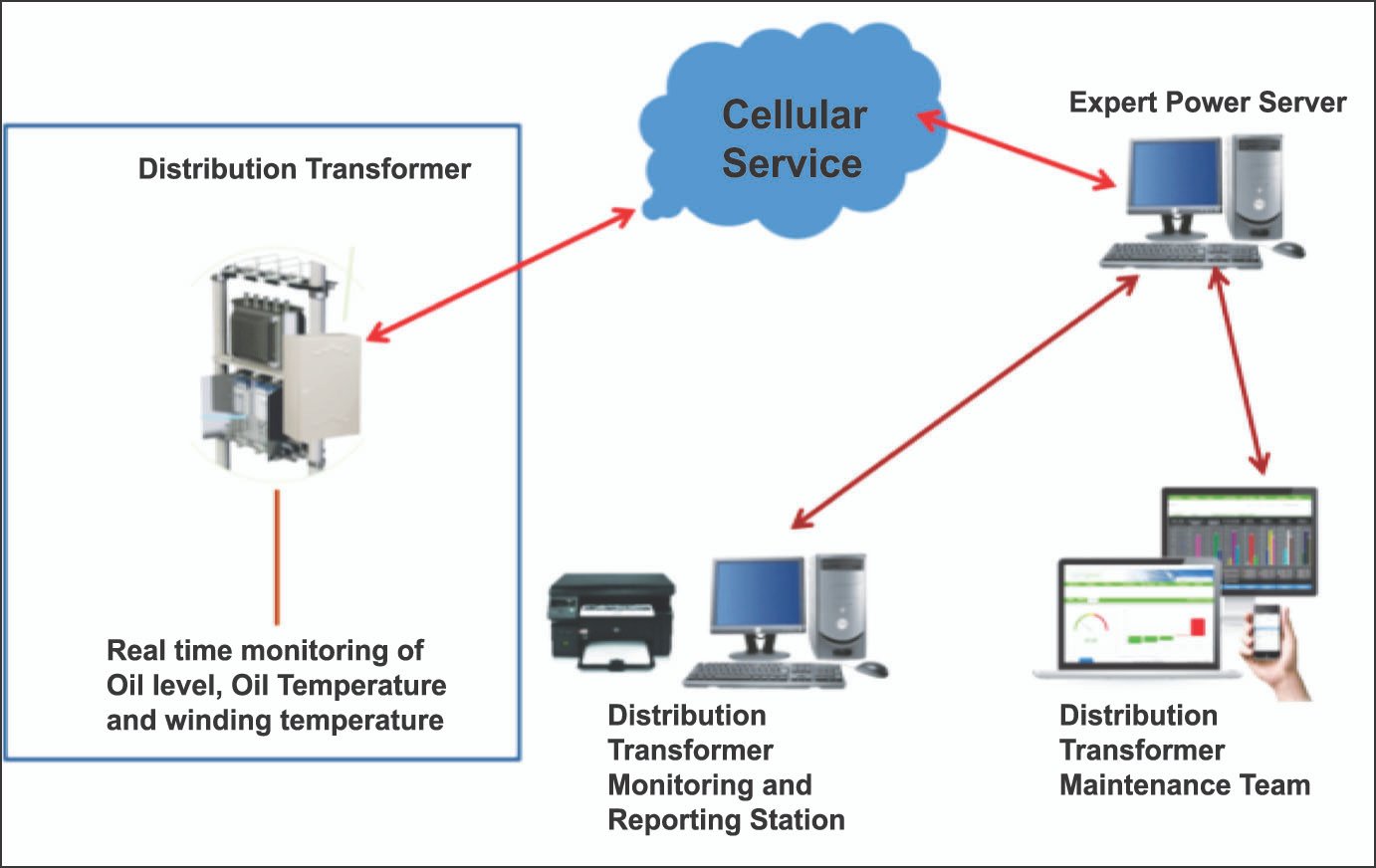 · Distribution Transformer Monitoring
Distribution Transformer Monitoring (DTM) is a specialized hardware device that collects and measures information relative to electricity passing into and through a distribution transformer. DESCO is planning to install a monitoring system for all of its distribution transformers. DTM devices commonly consist of highly accurate sensors, onboard communications modules to transmit information, and a power supply provision. Detail design and project preparation work is ongoing for this project.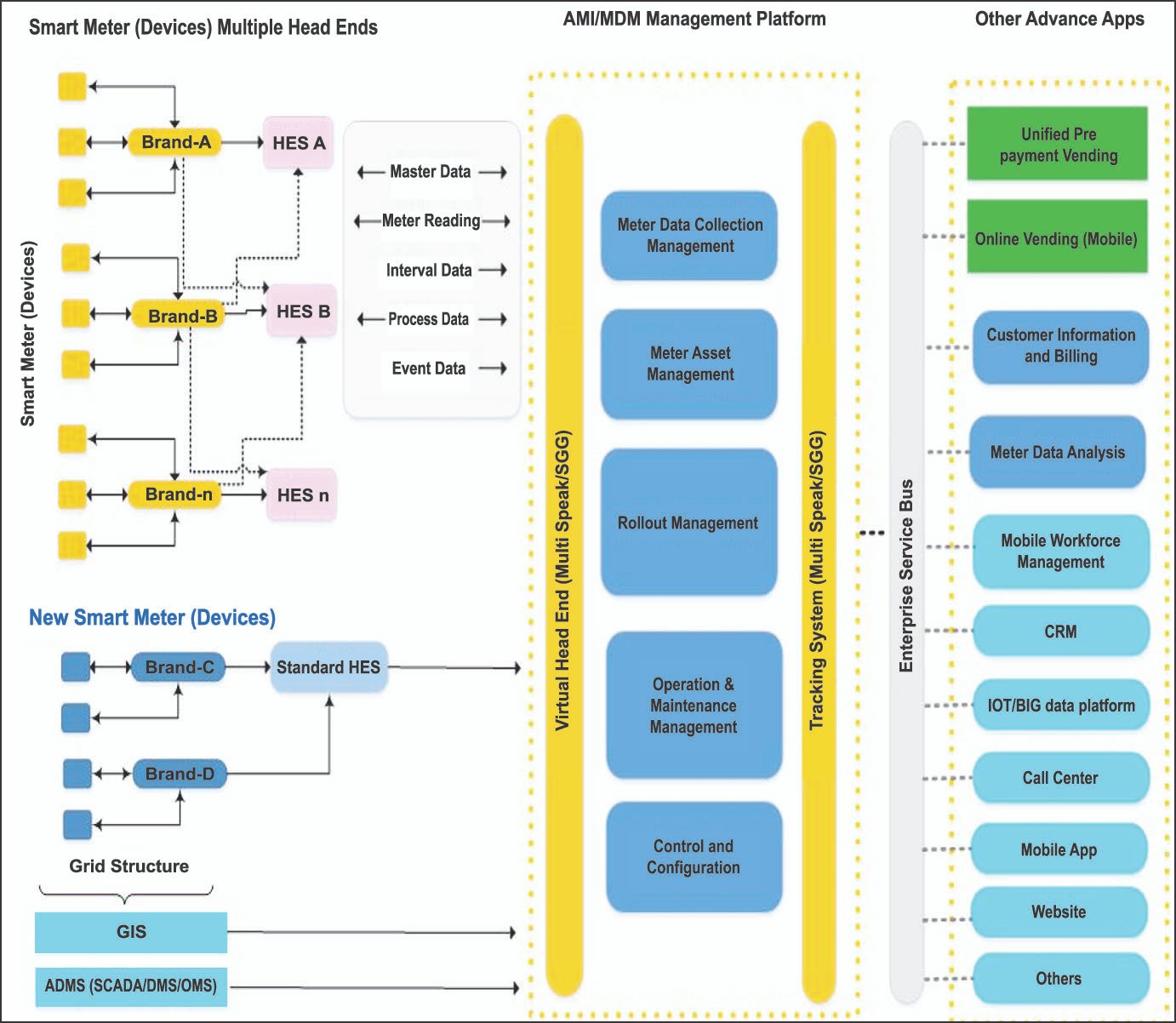 · Advanced Metering Infrastructure (AMI)
AMI provides electric power utilities with a two-way communication system from control center to the meter, as well as the ability to modify customers' different service-level parameters. The expansion of AMI technologies and developments of smart meter installations through smart metering programs provide distribution grids with a great opportunity to capture voltage feedback of termination points. AMI also provide strong and fault tolerant communication network between components, advanced smart devices for remote monitoring and two-way data communication. It provides real time data and load profile. It can be integrated with various billing, collection and reporting software of DESCO.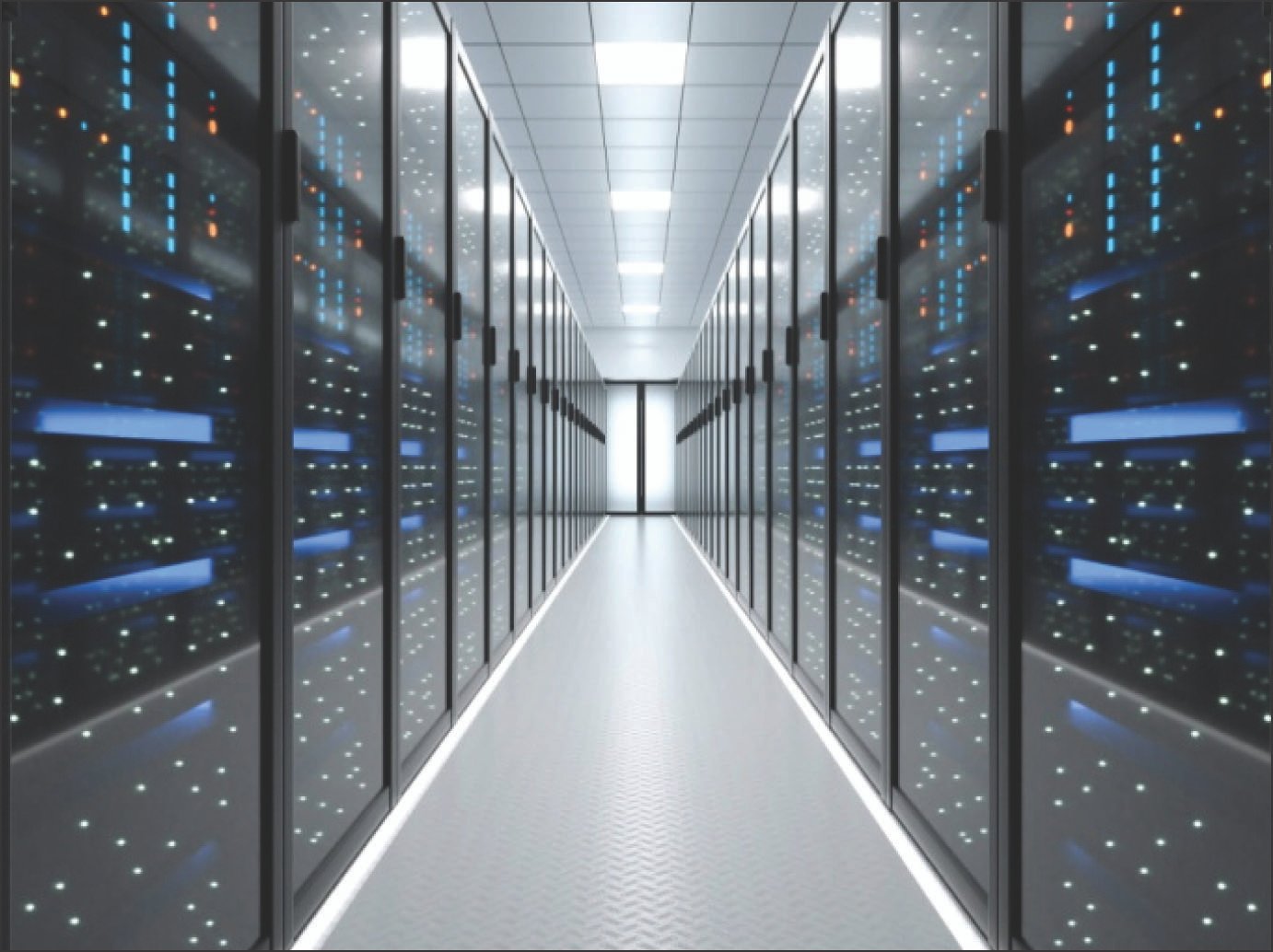 Master Information Center (MIC)
The next step for modernization is to establish a Master Information Center for data interpretability. DESCO has a plan to build a MIC that centralizes the organization's shared IT operations and equipment for the purposes of storing, processing, and disseminating data and applications. For information security, DESCO ensures the MIC has to offer a secure environment that minimizes the chances of a security breach.
Feasibility Study for Modern and Underground Distribution Network
Energytron Pty Ltd, Australia has conducting a detailed feasibility study on modern underground distribution network in DESCO area. They will use state of the art technologies and equipment for survey and proposed an implementation plan to convert all overhead distribution lines into underground lines phase by phase. They also prepare the BOQ and recommends projects for underground distribution network with priority. After the completion of the feasibility study, DESCO will take necessary steps as per the recommendation of the consultant.
Challenges of Underground Distribution Network in Dhaka City
To establish modern underground distribution network in Dhaka city, some challenge will be as follows:
§ Underground line construction is almost 30 times higher than the overhead line which requires huge investments. This is a big challenge for DESCO to arrange such a big fund to implement underground system. In Japan, generally the practice of investment is, one-third (1/3) cost born by utility, one-third (1/3) cost born by city authorities and one-third (1/3) cost born by the government.
§ Dhaka is the most populated city in Bangladesh, and also one of the most populated cities in the world. It has a population density of 36,941 inhabitants per square kilometer which is the highest in the world. To ensure reliable power to these inhabitants, it is a big challenge.
§ Modern cities have a street footprint of around 25% to 30%. But in Dhaka city, street footprint is approximately 6%, which is very low as compared to other modern cities to install/ accommodate all the equipment of different utilities (e.g. Titas, WASA, BTCL, DESCO, Optical Fiber etc.) to underground.
§ Water logging is a general issue in Dhaka city. For underground distribution network, place of the equipment, equipment selection, drainage system etc. factors must be considered.
§ Space for equipment is another crucial issue in Dhaka city to establish the underground distribution network. Cooperation and no objection certificate (NOC) will be required from RAJUK, city corporations and other concerned authorities to install the equipment adjacent to the consumer premises and road side area.
§ Others utilities existing line and equipment should be Identified and a shifting plan shall require so that their services could not be interrupted during the execution of the underground distribution network.
§ In Dhaka city, all the utilities are separately planning to make modern and underground system without coordination to each other which may interrupt the citizen services during implementation. On the other hand, less street footprint is a constraint in Dhaka city. So, a separate tunnel authority may be formed for maintenance and coordination among the utilities in the city.

A Road to Smart Grid
The SCADA system in DESCO area will collect the real time data of all the substations and monitor and control them remotely up to 11kV level. The GIS project in DESCO area is a GIS-based application for the management of distribution network which will be expected to complete by June, 2022. After that all the distribution network information can be archived through the GIS platform. Network Modeling, Simulation, Load Forecasting will be done by power system analysis software e.g. CYME distribution analysis tool.
After successful completion of the pilot project for conversion of existing distribution system into modernized automated underground distribution system in Gulshan and adjacent area by JICA, DESCO will go for underground distribution network to other areas phase by phase. Distribution Transformer Monitoring Project will help monitor the distribution load, load balance/unbalance and ensure quality power to consumers. Meanwhile, DESCO already converted 65% customers into pre-payment metering system. Now plans to convert 100% meters into Smart pre-payment meters by 2023.
The Power Division has taken initiatives to review the existing PSMP based on the post-COVID situation. At present, Integrated Energy and Power Master Plan (IEPMP) and Detailed Distribution Master Plan (DDMP) are conducting by JICA study team. DDMP mainly focuses on the distribution planning of Dhaka city i.e. the electrical distribution system of DESCO and DPDC. These two studies will help DESCO set its mission for the future in context of Bangladesh. Then, upon completion of these running projects and the upcoming projects in DESCO area, DESCO will go ahead to the road of Smart Grid System and will ensure the utmost satisfaction of the consumers in its jurisdiction.
---