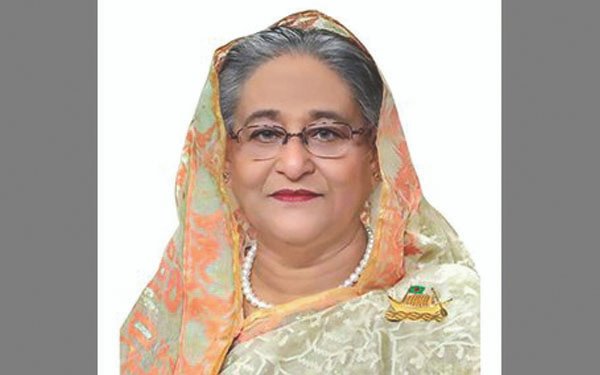 24th November 2021
EP Report
Prime Minister Sheikh Hasina has urged the developed countries to submit their Nationally Determined Contributions (NDCs) in line with their obligations under the 2015 Paris Agreement and implement those to cut carbon emissions to negate climate change impacts.
"The major emitters must submit ambitious NDCs, and implement those," she said in her first proposal, out of four, while giving the national statement at the 26th Session of the Conference of the Parties (COP26) joined by some 120 leaders of developed and developing countries.
She said compromising its development needs Bangladesh updated its NDC, scrapping 10 coal-based power plants projects involving US$12 billion foreign investment and setting a roadmap to have 40 percent of the country's energy from renewable sources by 2041 alongside various other measures.
Sheikh Hasina, also chair of the 48-nation Climate Vulnerable Forum (CVF) and V20 (The Vulnerable20), demanded developed countries fulfil their commitments of providing US$100 billion annually with a 50:50 balance between adaptation and mitigation.
The Bangladesh premier's third proposal sought transfer of developed world's clean and green technology at affordable costs to the most vulnerable countries reminding the developed nations that CVF countries also need development.
"The issue of loss and damage must be addressed, including global sharing of responsibility for climate migrants displaced by sea-level rise, salinity increase, river erosion, floods, and draughts," she said in her fourth proposal.
---