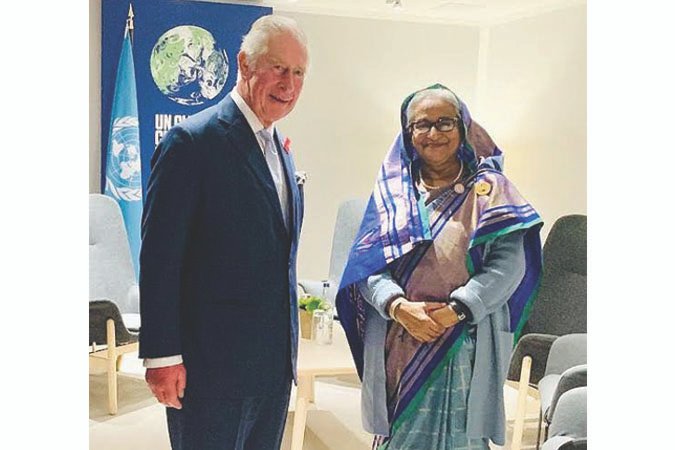 24th November 2021
EP Report
Prime Minister Sheikh Hasina recently held talks with heir apparent to the British throne Prince Charles and US business magnates and philanthropists Bill Gates and Melinda Gates on climate change and development issues on COP26 sidelines.
Briefing newsmen on the premier's engagements, foreign minister Dr AK Abdul Momen said during the talks with the two global figures, she highlighted Bangladesh challenges, initiatives and demands to face the climate change impacts.
He said Charles was accompanied by representatives of four major banks including the HSBC while the Prince of Wales, who undertakes official duties on behalf of the Queen, talked about private sector engagements in the climate issues.
"They want private sectors to be involved in the climate issues," Momen said, adding that during the meeting the premier gave some proposals seeking investment in renewable energy sector, particularly in offshore wind energy and building embankments and roads along the costal belts and riversides.
Sheikh Hasina told the meeting that her government took a bold decision to scrap 10 coal-based power plants involving US$12 billion foreign investment, reflecting Bangladesh's willingness to concentrate on renewable energy in the interest of environment.
The Charles-led delegation said they would examine the proposals visiting Bangladesh as they wanted to participate in Bangladesh's development process.
---