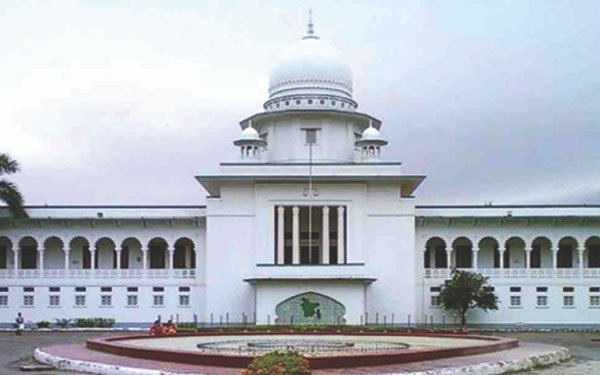 The High Court recently issued a ruling upon the concerned bodies of the government to explain in four weeks as to why they should not be directed to give gas connections to the residential areas for household's use.
The HC bench of Justice M Enayetur Rahim and Justice Md Mostafizur Rahman passed the order after holding hearing on a writ petition filed in this regard.
In the ruling the court also wanted to know as to why the decision to pay back consumers' money without giving gas connection should not be declared illegal and why the inaction of the government in this regard should not be declared illegal.
Power secretary, Petrobangla chairman, managing directors of the Titas Gas Transmission and Distribution Company Limited, Karnaphuli Gas Distribution Company Limited and Bakhrabad Gas Distribution Company Limited have been asked to comply with the ruling within four weeks.
---