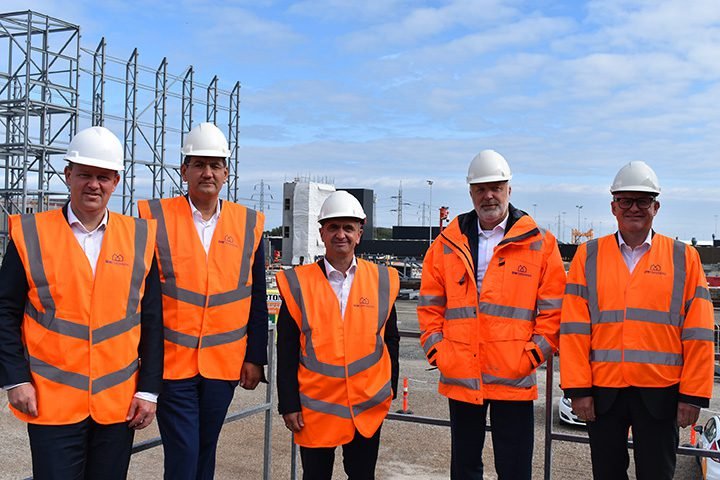 5th October 2021
EP Report
Gunnar Kilian – member of the Board of Volkswagen and Chairman of the Supervisory Board of MAN Energy Solutions – and Dr Uwe Lauber – CEO, MAN Energy Solutions – have visited Esbjerg, Denmark, where the world's first installation of MAN's ETES (Electro-Thermal Energy Storage) heat-pump technology is being built for Danish multi-utility company, DIN Forsyning.
Upon completion, the new plant will provide climate-neutral district-heating to 25,000 households in Esbjerg. DIN Forsyning is owned by the municipality of Esbjerg and Varde and supplies some 1 million MWh of district heating per annum.
The purpose of the visit was to meet project partners and get a concrete idea of the progress on-site. Jesper Frost Rasmussen, Mayor of Esbjerg, and Christian Udby Olesen, CEO DIN Forsyning, hosted Kilian and Lauber.
Kilian said: "Sustainable energy solutions are the future. Innovative technologies like the ETES from MAN Energy Solutions are therefore important elements on our way to zero. I'm particularly pleased that Esbjerg is taking on a pioneering role in decarbonization in the area of heat supply, and hope that other municipalities will follow its example."
---